FYI PAGE
LATEST NEWS AND ANNOUNCEMENTS
MARY STU'S TAVERN: CELEBRATING 20 YEARS ON THE INTERNET: 1998--2018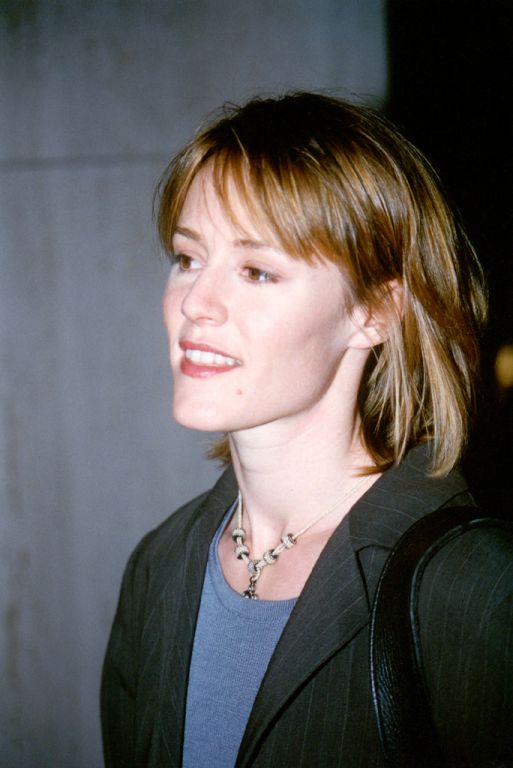 SUNDAY JANUARY 21, 2018
STEVE STARK EMAILS ABOUT THE APPREHENSION OF FBI DIRECTOR HIRST AND THE END OF MSM'S BLINDSPOT ARC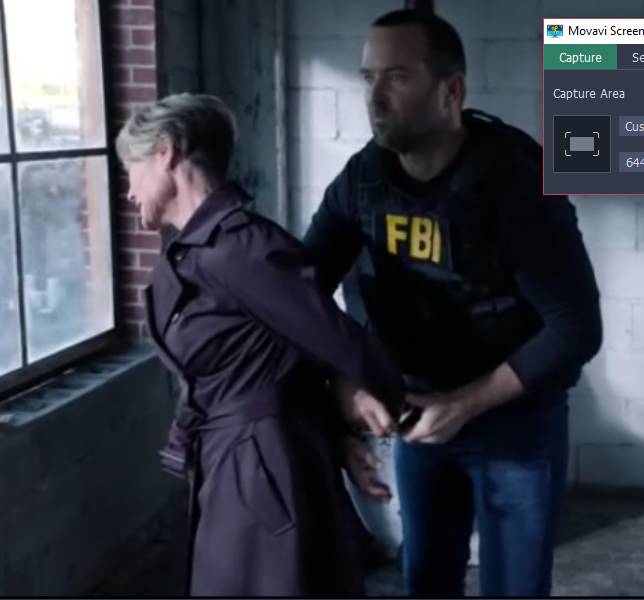 Steve send the photo above, and the three below, along with his impression about the end of MSM's appearances on Blindspot with the arrest of her character, the treacherous Director Hirst. It seems as if Ms. Masterson has started a period of silent running, but, sometimes people escape incarceration...
MORE HIRST VIEWS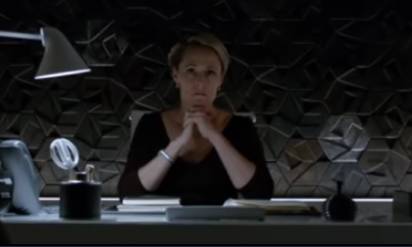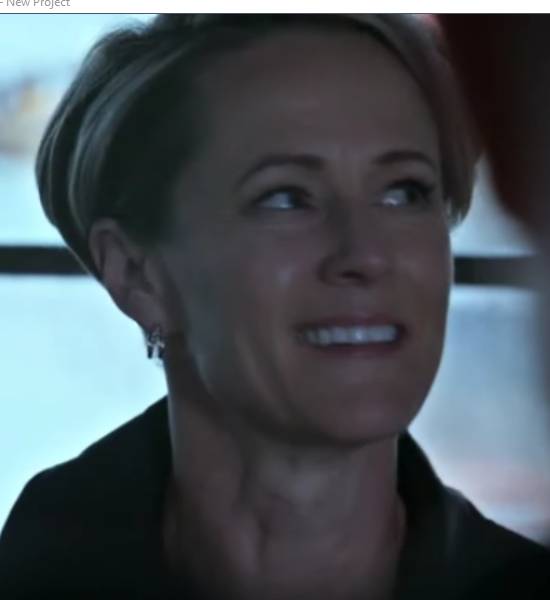 HAPPY 2018!
Entry Date: December 20, 2017


STEVE STARK GETS READY FOR THE HOLIDAYS BY SENDING THE NEW YOUTUBE CHANNEL OF STOCKADE WORKS
Entry Date: December 21, 2017
Below is the first embedded video showing the work of filmmaking while students and apprentice technicians and camera people learn the ropes. MSM is fulfilling her vision.

CLAUDIA SENDS LINK ABOUT THE FATE OF MSM'S "DIRECTOR HIRST" ON BLINDSPOT
Entry Date: December 17, 2017
Claudia made some interesting observations about Ms. Masterson in an email she sent me a few hours ago. In addition to her own comments, Claudia sent along a link everyone might enjoy, which can be found after my reply to Claudia. Christmas is only eight days away! How did that happen?
Hi Guy
Hirst is definitely the most evil role, Mary Stuart has ever played. She is doing an awesome job in playing this bad character. I had never expected that her character would turn out like that in the end. Now it seems that next episode will probaly be her last one. Then it would have been 8 episodes she guest starred in. I am already curious how it will end with Director Hirst... Incredible acting by Mary Stuart portraying this atrocious person.
This is interesting to read:
http://www.etonline.com/script-screen-how-blindspot-invents-new-ways-keep-its-twists-unpredictable-exclusive-92669
Claudia,
It only goes to show, MSM is capable of playing any kind of role. She was a bit nasty on "The Good Wife," too. She's "rangy," as they call a center fielder in baseball who can cover a lot of ground running down fly balls. MSM has much range as an actress. I think I'll post this one tonight!
Oh, but since she's going off the air, I guess Trump fired another one!
Take care,
Guy
DIRECTOR HIRST LINK

CLAUDIA KEHL FINDS A VIDEO FORUM WITH MARY STUART MASTERSON DISCUSSING BUSINESS IMPACT OF FILMMAKING AND ENTREPRENEURSHIP
Entry Date: December 9, 2017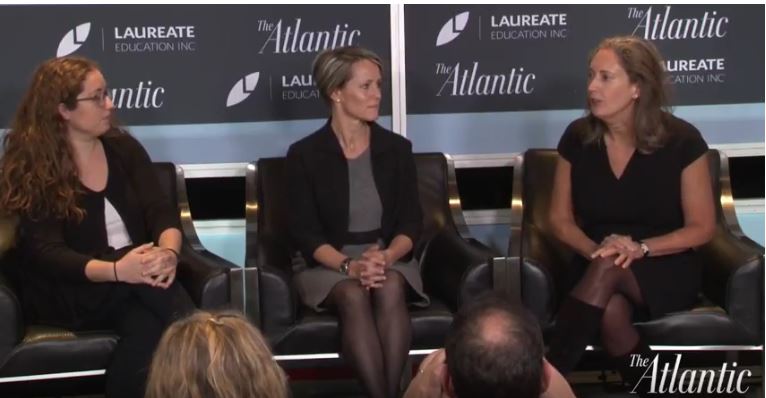 Ms. Masterson at the forum sponsored by The Atlantic magazine
Claudia caught this forum on YouTube and sent me an email. I watched the first few minutes and caught the above screencapture to go along with the embedded video below. MSM looks like a businesswoman at this video forum.

MERRY CHRISTMAS AND HAPPY HANUKKAH 2017!!
Entry Date: November 29,2017

CLAUDIA KEHL SENDS SOME POSITIVE COMMENTS ABOUT MS. MASTERSON ON BLINDSPOT AND LINK TO TWO MORE BLINDSPOT PHOTOS
Entry Date: November 15, 2017
What do you most enjoy about what Mary Stuart Masterson brings to the show, especially in Hirst's dynamic with Reade?
GERO: Reade went through a rough year, last season. It's great to have him have a mentor who just really believes in him and is really only looking out for Reade. She's slightly distrustful of the rest of the team. She brings up the point of, it's nice to have the band back together, but he doesn't know these people anymore. It's been two years. Honestly, Pellington was amazing, but he was always a hard-ass and an antagonist on the show. It's great to have Hirst back, and Mary Stuart is such a phenomenal and warm presence, both on camera and off. She's an icon! I went to go talk to her, during the finale of last season, and I just thought, "Oh, my god, you were in every movie I loved, when I was a kid!" It just washes over you, occasionally, and you're like, "Oh, yeah, you're a big deal! It's nice to have you on the show!" She's also so wonderful. The whole cast is madly in love with her. She's been an excellent presence.
I wrote back to Claudia and reminded her about all the positive things that Maureen McCormick's Webmaster from back in 1998 relayed to me about Ms. McCormick's comments to her parents about working with Ms. Masterson. Ms. McCormick told her parents that MSM was "a doll" to work with. Similar descriptions have come from a member of the backstage crew from the Kennedy Center performance of Cat on a Hot Tin Roof. I forgot to mention to Claudia all the superlatives that Kristen Stewart used to describe working with Ms. Masterson on the independent film, The Cake Eaters, which was MSM's first film as a director. Kristen Stewart is one of the great actresses of her generation, and she called MSM a "mentor" to her.
What follows are Claudia's links to the Collider interview of Martin Gero of Blindspot, and some of photos.
MARTIN GERO INTERVIEW
PHOTO ONE
PHOTO TWO
PHOTOS FROM EPISODE UPSIDE DOWN CRAFT

JOHNNY J. YOUNG AND STEVE STARK POST INTERESTING LINK TO ON THE 2ND DAY OF CHRISTMAS
Entry Date: November 15, 2017
Johnny J. Young, Webmaster over at Some Kind of Web Page, and a frequent contributor to our correspondent, Steve Stark's Facebook Group for Ms. Masterson, and Steve himself posted a link about MSM's classic Lifetime Movie for Television On the 2nd Day of Christmas. Check it out by clicking on the link below, and be sure to join Steve's Facebook Group for Mary Stuart Masterson. There is always something interesting going on there.