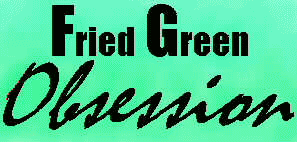 A site by Erin ("The Raven") Lillis
"The Secret's in the Web!"
What is this all about you ask. Well... this is a web site dedicated to my favorite movie "Fried Green Tomatoes". What do I have here? Not much really. Just some pictures, sounds, a few facts, and a bunch of links. Pull up a booth, order some barbecue, and click away.
Please excuse the mess! I'm just learning how to cook.
Try Visiting Ninny at the nursing home and maybe she'll pull out her shoebox full of pictures!


(Now has a fourth page!!) (Want to jump to a specific page? 2 3 4 )

"Towanda!!!" and other famous quotes can be overheard in the Cafe.

Do you need a copy of FGT for yourself or someone you love? Find this and other merchandise at the General Store!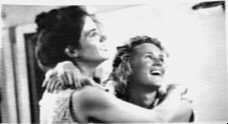 Does this site make you happy? Then go to the Junction to link to other sites relating to FGT!
Learn more about the Mysterious Appearing Smokey and other Fine Film Flubs and Facts here!Updated!!

Someone suggested that I add a chat link to this page so that other Fried Green Fans can talk! I did (do) have the River Club but in addition I now have a link to an Internet personals site (located lower on this page).
If you would like to talk more about FGT then go to OneList and join the list started by "beecharmer@onelist.com". You have to register first but it is free. It is a new list so join soon!
I would like to thank all of my friends in the "Electronic Cafe" on America Online! If it weren't for them this page wouldn't be possible. (If you are on America Online and would like to talk about FGT then go to Keyword "Hollywood", then go to the "Message Boards", click on the "Talk About Movies" push pin, then "Talk About Actresses A-N", and then go to the folder labelled "Mary Stuart Masterson #3" and you're there! I know, it is complicated but I think worth it!
[Ninny's Shoebox] [Cafe] [Junction] [General Store] [River Club] [Flubs]
You are Cafe patron #
since 4/3/97!
I have been given an award! It is my first one so I am very proud. :)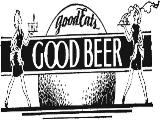 Mary Stu's Tavern
If you like the page or just want to give suggestionsE-Mail Me!
Take a WWWomen Arts Guided Tour!
This site is owned by Erin B. Lillis.
Click for the [ Next PageRandom Site ]
Want to join the ring? Click here for .
This page is a member of the Internet Railroad! (I figured it appropriate considering the subject matter of the page. Hop on and toss some cans to the folks by the tracks, but remember, bend your knees when you jump off!!!) (Just in case you're curious, the tracks above represent those of "The Roller Coaster" rail which is connected to entertainment related sites around the web.)
Read my Dreambook!
Sign my Dreambook!
Visit my other site:


<