CLAUDIA'S PAGE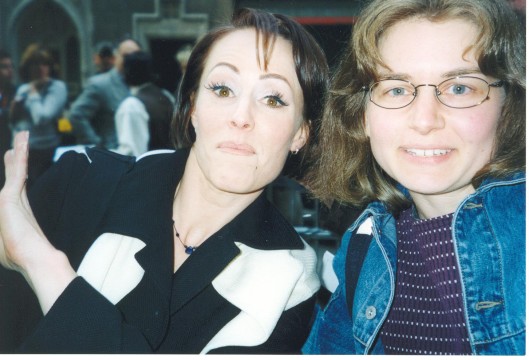 Claudia Kehl with her favorite actress after an Easter season show of "Nine" in 2003.

Claudia Kehl, from the alpine nation of Switzerland, was the most prolific reporter that the FYI pages of Mary Stu's Tavern ever had. Thanks largely to her strenuous efforts to find all the articles, links, videos, and images she could, there are sixteen (16) archived FYI pages going back to 1998. I was privileged to meet Claudia in person for a June 2004 showing of "Cat on a Hot Tin Roof" at the Kennedy Center in Washington, DC. As usual, I arrived at the lobby of the Best Western in Foggy Bottom early after parking my car in the underground garage at the Kennedy Center. As I loitered about waiting for Claudia to appear, unknown to me she walked right by me and out the door. After a few moments, I looked out of the glass in the door and saw this girl still standing outside. Taking a chance, I went out and glanced at her. She asked if I was, well, ME. I could only say, "Claudia, is that you?" She wasn't wearing the glasses she is wearing in the above photo. After a few laughs about this mix-up, we walked together to the theater and had something to drink while we talked shop. Claudia was now running her own site about Mary Stuart Masterson, while still sending dispatches to the Tavern. We also stole some looks at the crowd forming outside the theater and how elegantly they were dressed. Comparing tickets, we discovered that Claudia would be seated almost directly in front of me.
After the play, I walked her back to the Best Western as it was now after dark, saw her onto the elevator to her room, and that was the last time I saw her. Claudia kept running her Web site for another five years. It was a very attractive site, and always had the latest news ahead of all the others. She gathered a considerable following among Mary Stuart Masterson fans during those years, gaining the reputation of being the finest operator of any of the MSM Web sites.
There wouldn't have been half the life in the Tavern during those first seven active years if it wasn't for the fine reporter's instincts of Claudia Kehl.
Sweetheart, we all miss you! Thanks for your help, your hard work, and your friendship!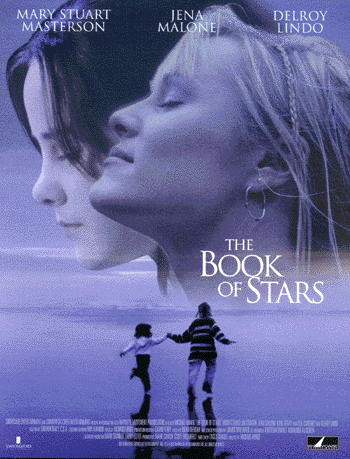 When she last told me, "The Book of Stars" was Claudia's favorite of all Mary Stuart Masterson's movies.

The flag of Switzerland