A MINOR LEAGUE BASEBALL GAME IN ERIE, PENNSYLVANIA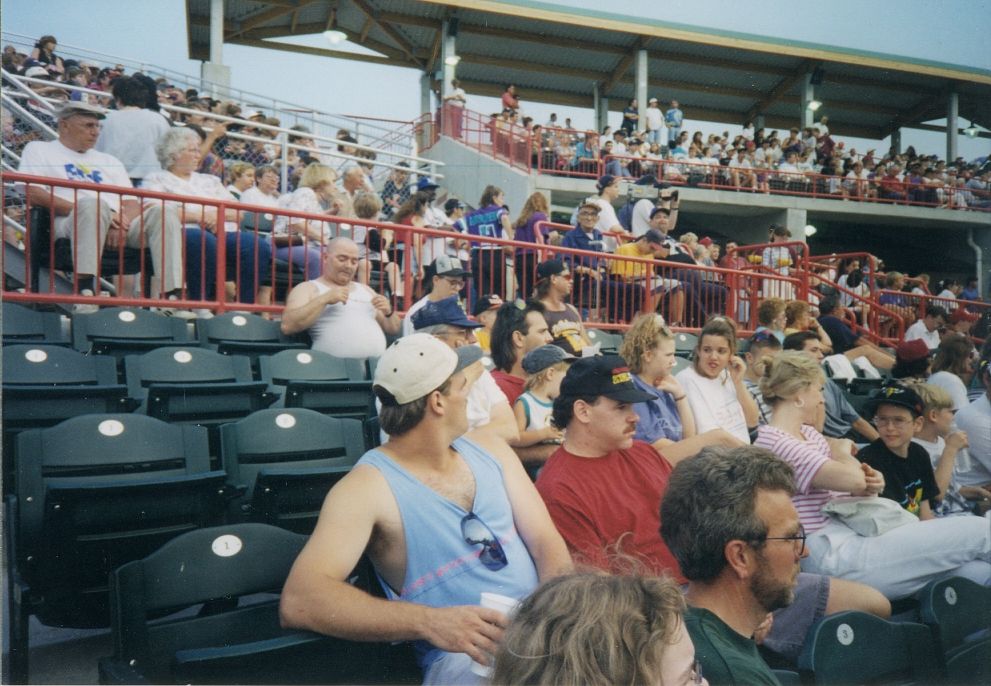 In 1995, a group of us were on a job assignment in Erie, just in time for the city's 150th anniversary celebration. Erie had just opened a new ball park for its Class A minor league baseball team, the Erie Seawolves, an affiliate of the Pittsburgh Pirates, and some of us scored tickets for the game that night. What follows are the results of roaming the stands and finding as many candid shots of ballpark employees and spectators as I could. Basically, anyone classified as "part of the game" was considered a legitimate photographic target.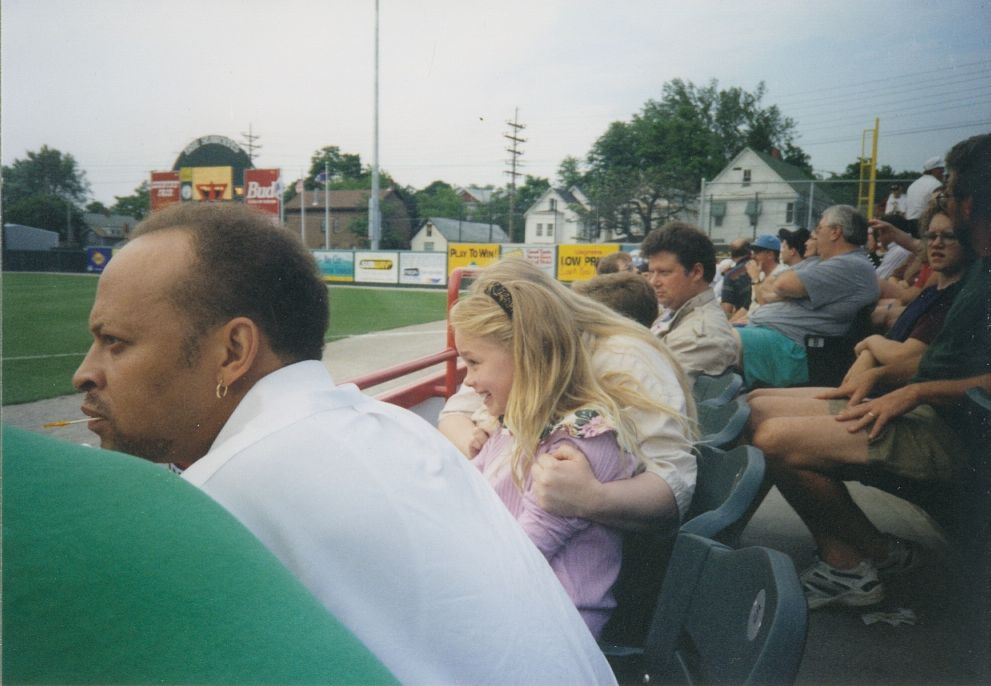 A young girl was razzing the opposing team a little too enthusiastically. The problem was the game hadn't started yet. The teams were warming up!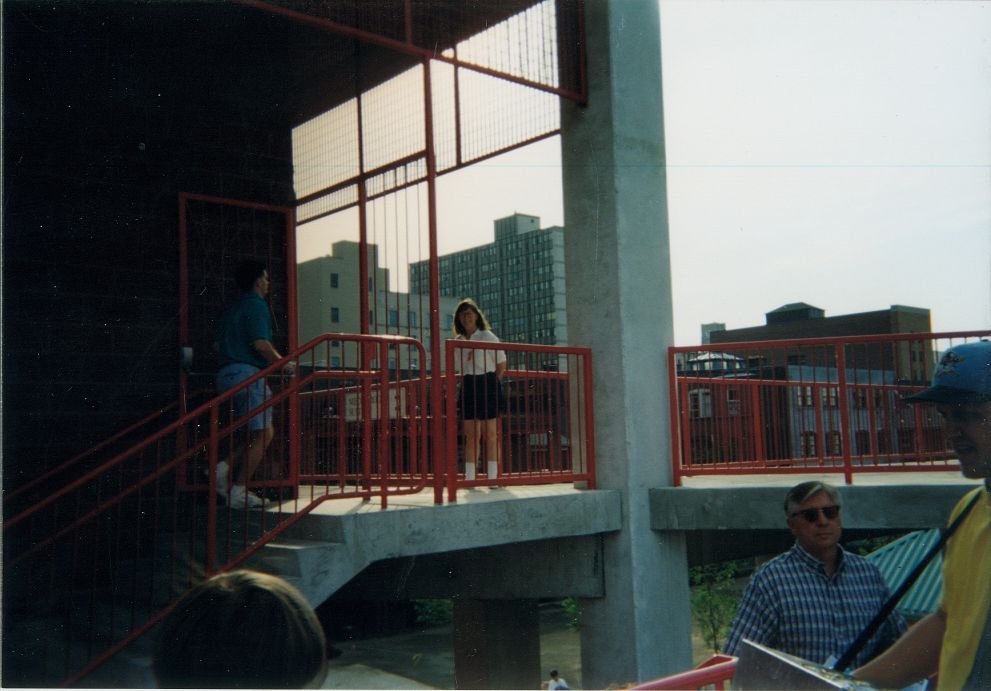 This usher, or "usherette," was considered "part of the game."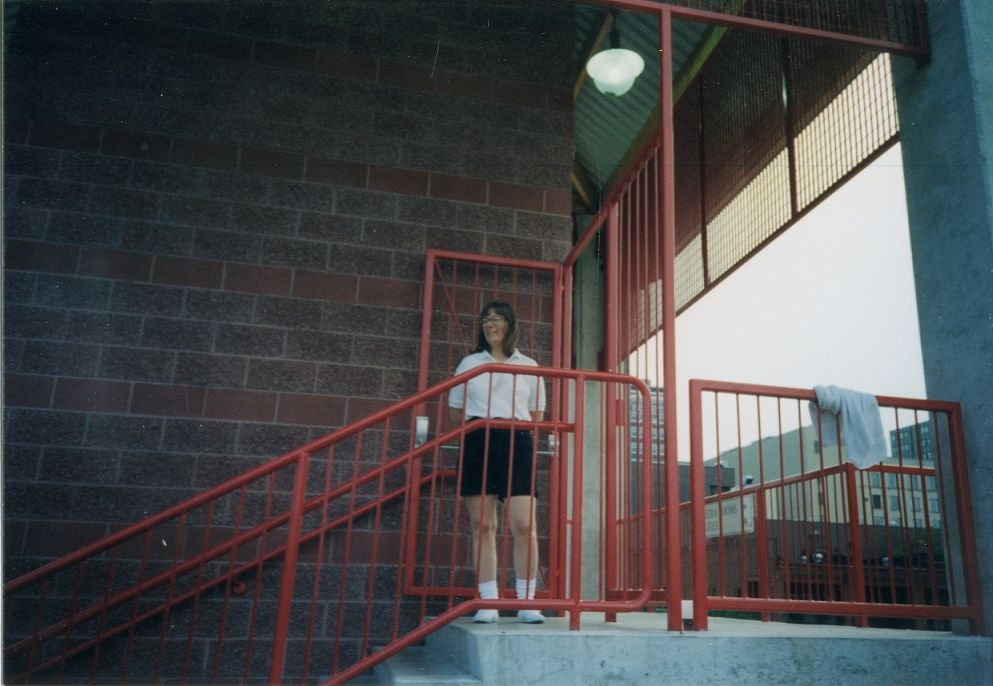 A closer view of the usher.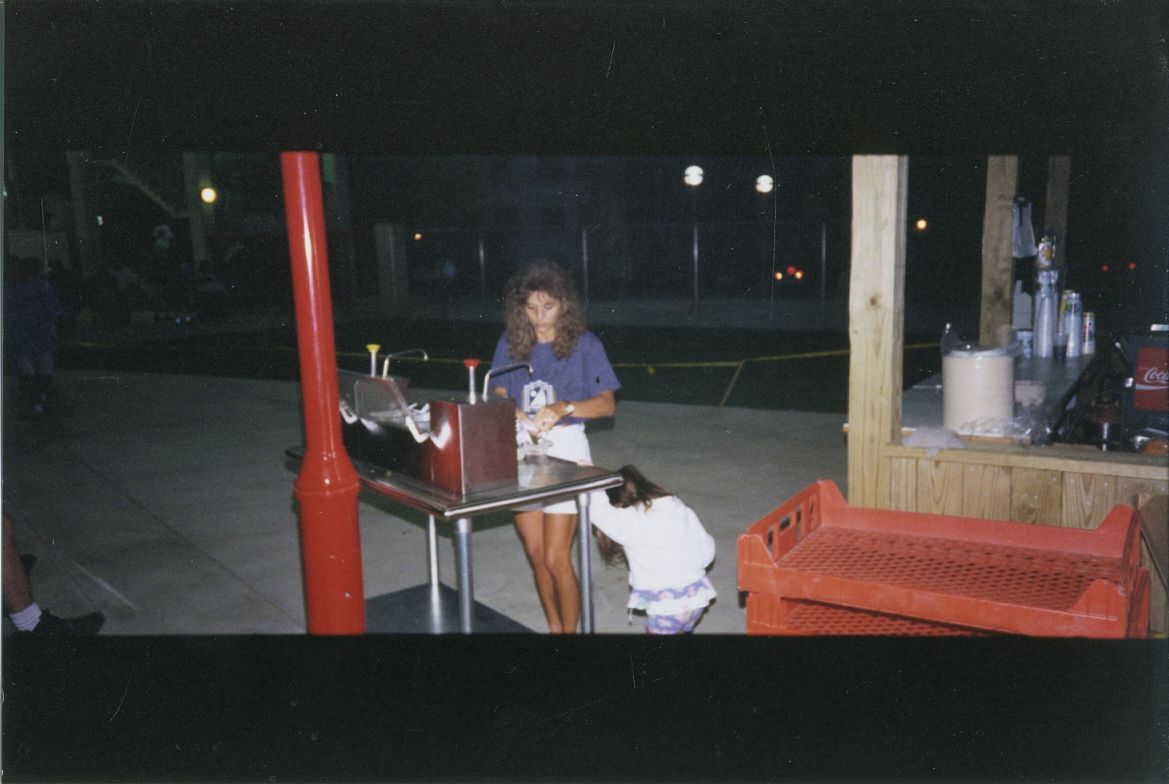 Snack time for Mom and Daughter.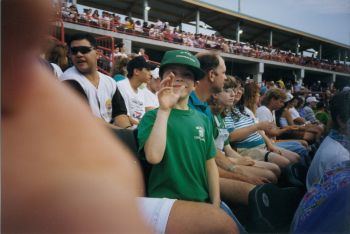 "Hi, mom!"

I also took a candid shot of a television camerman, some concession stand workers, and even some baseball players! Anyone who was part of the game could have their picture taken that night. They will be added in as I can get them scanned. There will be more to come!

ANOTHER VIEW OF LIFE ON THE ROAD

STORIES FROM THE ROAD
AMERICAN PIE
I didn't sleep well the night before, but had to travel across Pennsylvania on the turnpike. Feeling pretty tired, I pulled off at at service plaza and purchased a coffee and a bottle of Extra Strength Five Hour Energy Drink. The older cashier looked at the black bottle and shook his head. "You won't sleep tonight," he sighed.
"Dude, I just don't want to sleep while going 75 miles and hour on a sharp turn while passing a semi. I'm working on about four hours sleep last night. I'll worry about sleeping tonight when I get to the hotel," I replied.
"Okay, but don't overdo it," the cashier cautioned again.
I drank the energy drink immediately. "I'm moto, man." I made it across the state just fine, but got so wired that I started singing along to the radio, especially the long version of American Pie. The saving part was I was driving on the turnpike and not through towns. Every dog along the way would have been baying after hearing me sing.
MOON OVER MCKEAN COUNTY
Working in Bradford for a week, I took breakfast in Smethport on my last day so as not to disappoint my friend Kristi for being that close and not stopping in where she worked for a meal and conversation. It was real early when I left, so the full moon was still hanging in the dark morning sky, all silvery, just over the ridgeline. I could see Kristi in the window of the restaurant and motioned to get her attention and to come out.
"What is it?" she asked as soon as she was outside.
"Come here. You HAVE to see this." I pointed at the moon.
Kristi followed where I pointed. "That's awesome!"