A VISIT TO OIL CITY, PENNSYLVANIA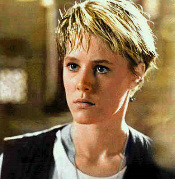 "Oil City? Where's That?"

Oil City is approximately 85 miles North of Pittsburgh, Pennsylvania, and 60 miles South West of Erie, Pennsylvania. It was the center of the world's oil industry in the late 1800's, drawing such oil rights speculators as JOHN WILKES BOOTH, who resided on Buffalo Street in Franklin, Pennsylvania during the latter years of the United States' Civil War (1861-1865). Thousands became rich actually drilling for oil, or buying up the rights for the oil under tracts of land. Old mansions line First Street on the South Side (south of the Allegheny River) of Oil City, attesting to the oil wealth that was once here. Two years ago, Oil City ceased to be the headquarters city for QUAKER STATE REFINING, a major petroleum products distributor. The company relocated to Dallas.
Now, a quiet bedroom community of small manufacturers and small businesses, Oil City remains a good place to live, and more important, to raise a family. With beautiful scenery, and excellent facilities for the enjoyment of outdoor sports, such as fishing, hunting, hiking, and nature-related hobbies, thousands visit the area every year. Those who have left still maintain their contacts with the old hometown. As this is being written, the fall foliage is just starting to come out in reds and golds on the mountainsides. This was the site of Seneca Indian Chief Cornplanter's main village in the early 1700s. When the autumn paints the hillsides, it is easy to see why.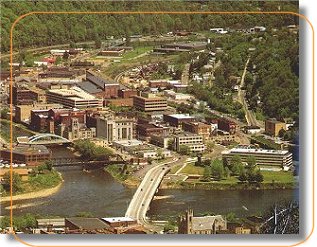 This is the view of North Side Oil City from my side of town. South Side RULES!!
There is a "Hollywood" sign on the hill just beyond North Side that announces you are in "Oil City."
THE OIL CITY WEBSITE

SOME OIL CITY SCENES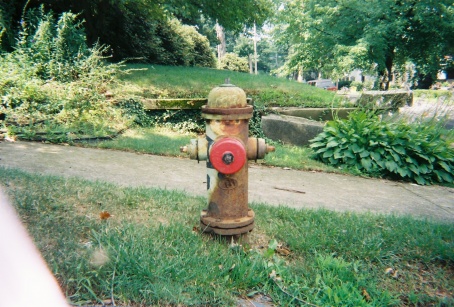 This is the last of Oil City's fire hydrants that were painted to commemorate Desert Storm in 1991.
The hydrants were painted as soldiers in desert camouflage. This was taken in 2004 on Innis Street.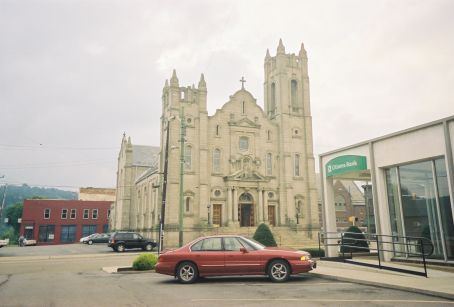 My church in Oil City, St. Stephens on South Side.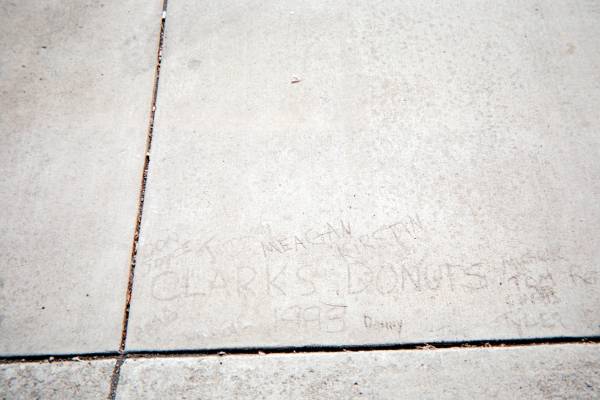 This is something I only recently noticed. The old Clark's Donuts shop used to be on South Side. This sidewalk was laid in 1993 in front of the old shop, which was torn down in the late 90s. Clark's is now in Cranberry.
Note the names of all the employees etched into the concrete. In 17 years, I never noticed this until early in November 2010 when I had time to look.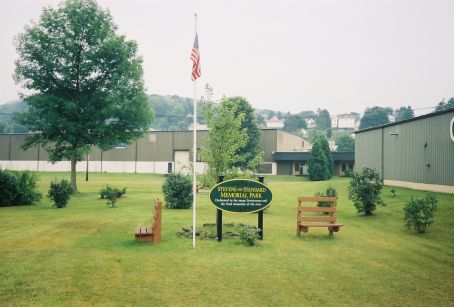 Stevens and Standard Memorial Park, North Side near Oil Creek Bridge.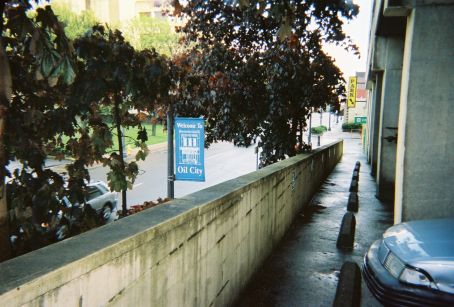 City Banner, taken from the downtown parking structure across from old Quaker State Petroleum Headquarters.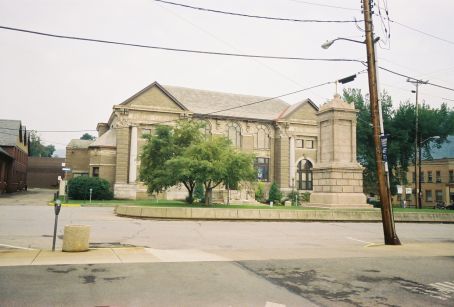 Oil City Public Library, South Side.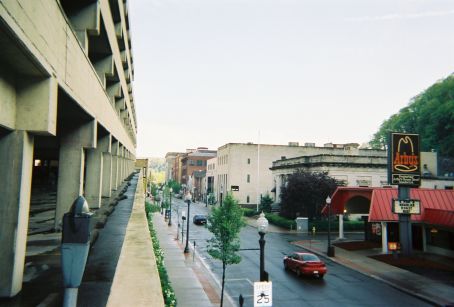 North Side Main Street, old Downtown, from parking structure.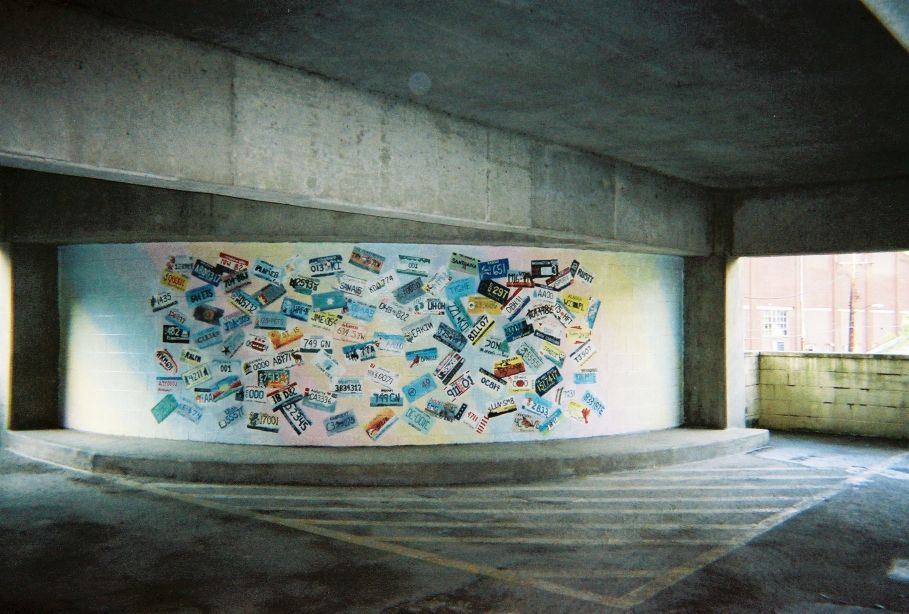 Mural of License Plates Done by Young Oil City Art Enthusiasts, Downtown Parking Structure.
Looking down on Plaza Mart Convenience Store, North Side.

"Thanks for the tour. Now, I don't have to go there."