UNDERAPPRECIATED MOVIES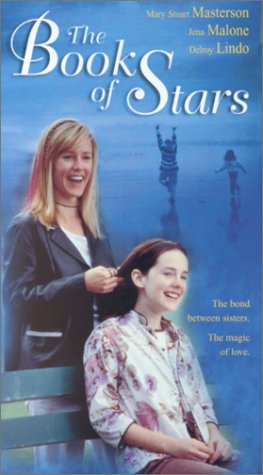 The Book of Stars: An Example of an Underappreciated Movie.

Oh, yeah, you Mary Stuart Masterson fans, who are taking some time out to surf through this subsite in the back offices of Mary Stu's Tavern, know a lot about underappreciated movies. We cover MSM's many fine independent films all the time in the Tavern. There are other underappreciated movies that starred other actresses and actors. What makes them underappreciated is that most were limited release independent films, and the general public was too busy snapping up tickets to movies with action, noise, special effects, and comic book heroes to see a real story about real people. The movies that follow fit that description completely.

UNDERAPPRECIATED MOVIE #1
MY FIRST MISTER (2000)
STARS: LEELEE SOBIESKI, ALBERT BROOKS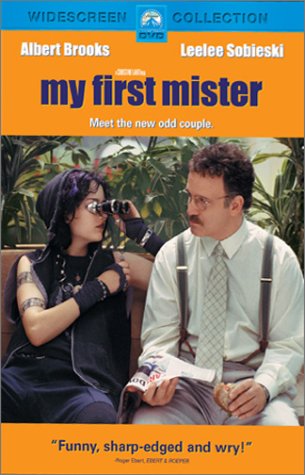 When I purchased this movie in VHS format years ago, I got a dirty look from the senior woman at the check out counter. "No, don't be fooled by the title," I told her. "This is not the kind of story the title seems to imply. It is a really good story and you would like it. Nothing dirty happens in it." In this case, it appears that the title killed any possible general audience interest in the movie. The story is not about Lee Lee Sobieski and Albert Brooks having an affair. They don't even have a "relationship" in the oft-used euphemism for an affair. Lee Lee Sobieski's character, a Goth girl who lands a job in a high-end men's store run by Brooks, tries to talk herself into being infatuated with Brooks, but it never happens. What does happen is two damaged people help each other in very moving ways. There is a relationship here, in the actual meaning of that word, but it is what classical Christian writers would call "Agape love." You have to see it all the way through to appreciate it.

UNDERAPPRECIATED MOVIE #2
KICKING AND SCREAMING (1995)
STARS: OLIVIA D'ABO, JOSH HAMILTON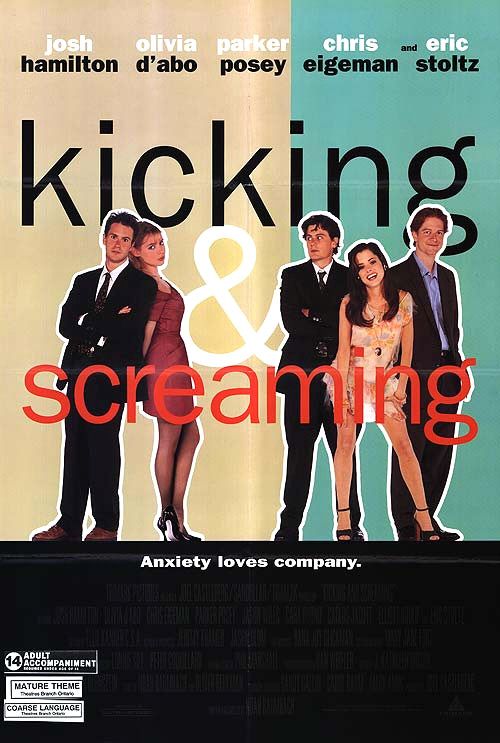 I put the year next to the title of the movie as there was a slapstick comedy of the same title released about ten years after the superior Kicking and Screaming. What is interesting about this movie is how it tells about the love affair between Olivia d'Abo and Josh Hamilton (acted with MSM in West of Here). The movie runs the relationship backwards until the last scene recalls when they first got interested in each other. There are back stories as this is an ensemble movie, which also involves Some Kind of Wonderful's Eric Stoltz as the perennial college student and bartender who acts as a kind of counselor to the group of friends led by Josh Hamilton and Chris Eigeman ("I'm a student. That is what I do," is how Stoltz's Chet explains his career choice.) The four friends stay in their college town for months after graduation. One skips a semester of graduate engineering school to work in the local video store while another, with the nickname "Skippy," tries to make up for slacking during college by auditing courses while hanging out with his girlfriend. They are all uncertain about what to do with their lives. Meanwhile, Olivia d'Abo's character flies off to Prague to study writing. It was at a creative writing class that she met Josh Hamilton's character during senior year of college. There are many funny scenes, but the ending is what is really bittersweet and unforgettable. The modern music in the movie is really good, too. Rent this one, but it is really a movie you might want in any library you are building.

UNDERAPPRECIATED MOVIE #3
STREETS OF FIRE (1984)
STARS: DIANE LANE, MICHAEL PARE, AMY MADIGAN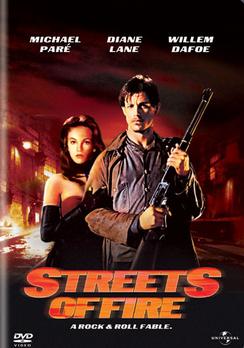 This "Rock & Roll Fable" is a lot better than the box office, and some of the critics, claimed. It had a surreal quality to it that would have appealed more to the comic book movies that started with the first Batman in 1989. With its 1950s looking cars, police in old style blue jacketed uniforms and carrying lever-action Winchester rifles, it was hard to place exactly what time the action took place. Walter Hill directed the picture and showed his time as protege to Sam Peckinpah. It was well-photographed, and almost entirely on a soundstage. I remember talking to a client's employee, showing off a black-and-white still from The Wizard of Oz on his dashboard computer screen as he was the information system security officer. The security guy remarked to me that the old movies, shot on soundstages and using obviously painted backgrounds, were better stories than many of today's movies. Walter Hill didn't care that the movie was shot on a sound stage. Like those old-time movies, it was the story that was important, and telling the story with style. It moves along quickly and there are many good performances by the players, especially Rick Moranis as the agent and lover of Diane Lane's rock star. Amy Madigan, in one of her first roles as Michael Pare's sidekick, is excellent. Willem Dafoe is also in one of his early roles before Platoon made him a real 80s star. The music is also great, making Hill's film a kind of extended music video. Check it out.

UNDERAPPRECIATED MOVIE #4
INVENTING THE ABBOTS
STARS: JOAQUIN PHOENIX, LIV TYLER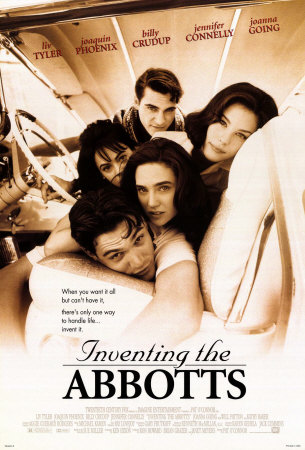 This is a classical story of two families, one comprised of a mother and her two sons, the other of daughters who have caught the attentions of the sons. The families have history, including the girls' father being somehow involved in the bizarre death of the boys' father. Joaquin Phoenix plays the younger brother to Billy Crudup's character. Liv Tyler is Phoenix's love interest. How all of the tangled relationships finally sort themselves out can hold the attention of any movie viewer who prefers movies that tell stories about PEOPLE.

UNDERAPPRECIATED MOVIE #5
THE BIG KAHUNA
STARS: DANNY DEVITO, JAMES SPACEY, PETER FACINELLI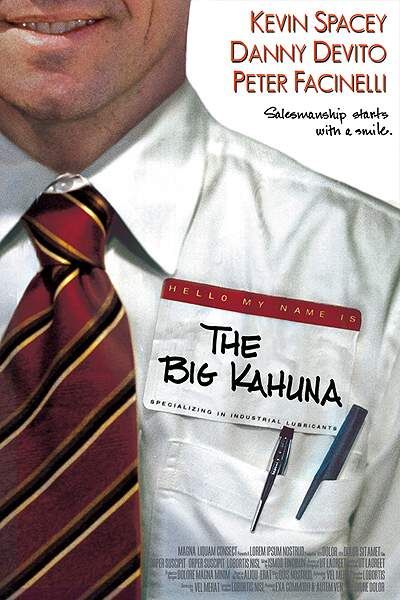 This was almost completely a conversational movie. The characters talked, they made plans, and at the end Danny Devito's character finally spoke his mind. It was worth the entire movie to hear Devito's speech about how a man has to have regrets in order to have any character. The three principal characters are salesmen in industrial lubricants. They are trying to land the big sale, or "The Big Kahuna" at a convention of industrial lubricants big shots. They set up a minibar and snacks in a hotel suite and plot strategy, the two veteran pitchmen (Spacey and Devito) and the rookie (Facinelli). The conversations and situations make one thing clear to the viewer, these three guys all have personal flaws, but there is something underneath the flaws that redeems them as human beings. Danny Devito was never better in any role. Totally dedicated to what the salesmen have to do, he is much steadier and calming an influence than the kinetic Spacey who really wants to land the Kahuna. The rookie is trying to reconcile his religious faith with the demands of the job he had to take in order to start a family. In different jobs, many of us were probably a bit of all three of these men, and that includes the professional women out there. This story is a good one, and worth a look.

UNDERAPPRECIATED MOVIE #6
RACING WITH THE MOON (1984)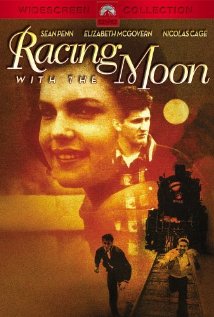 This movie is one of my all-time favorites. Starring a young Sean Penn, only a year or so after his performance as the stoner Spicoli in Fast Times at Ridgemont High, relative newcomer Nicolas Cage, and Elizabeth McGovern the story is set in a small Northern California town in 1942. Henry "Hopper" Nash and his lifelong buddy, Nicky, are approaching the day of their induction into the Marines during World War II. These are their last weeks at home, starting just before Christmas and ending in February 1943. The boys have been marking time since school, knowing they were going off to the war. Since they were younger, Henry and Nicky have raced the train that makes the run through their town when they walk the tracks. They grab hand rails on the side of a car, or the caboose, and ride the train back into town. When not trying to experience as much of their old lives as possible in their remaining weeks, the friends work the old (now) antique bowling alley, resetting pins and returning balls by hand, and cleaning the place up. When a new girl and her mother move into what the boys consider a rich family's home ("Gatsbys" as they call the affluent) Henry begins dating her while Nicky takes up with another girl. Henry and his new girlfriend, Caddie Winger (Elizabeth McGovern) become serious after Henry takes his "Gatsby Girl" to a quiet spot that Henry's father told Henry and Nicky about when they were younger by drawing a treasure map for them to follow. Henry tells Caddie that the secret place was the real treasure. Meanwhile, the somewhat scatterbrained Nicky gets his girl pregnant. Henry and Nicky have to raise the money to "solve" the girl's problem with an illegal abortion. Nicky stays in the car with Henry while Caddie goes into the abortionist's office with Nicky's girlfriend. The boys have a falling out over the incident, and Henry and Caddie fight, with Caddie finally telling Henry she is not a "Gatsby Girl." She lives in the rich family's house because her mother works there. Eventually, acting on his father's advice, Henry reconciles with Nicky at the bowling alley, and then lures Caddie out to the secret place by leaving her a treasure map to where she finds a gift of a pair of shoes Henry placed there for her.
Richard Benjamin directed Racing With the Moon. Benjamin's visuals make the film memorable to the viewer with both the use of the location and the performances he gets from the actors. Sean Penn and Elizabeth McGovern clicked as the young lovers, and the friendship of "Hopper" and Nicky was the heart of the story. All three of the principal actors were outstanding, and so were those in supporting roles. John Karlen was particularly good as "Hopper's" father, the landscaper of the local cemetery. Some Cagney and Lacey fans should remember John Karlen as Mary Beth Lacey's husband.
The soundtrack was filled with great "Big Band" songs of the 1930s and 1940s, including Tangerine, Sing, Sing, Sing (With a Swing), Boogie, Woogie Bugle Boy, and Beyond the Blue Horizon. As much as I enjoyed those old standards of that era, those in the audiences that left before the final credits finished rolling missed out on the full version of Dave Grusin's contribution to the soundtrack, A Secret Place, a romantic piece that, to me, really captures the essence of that era with its hopes for what will come after the war. As Henry and Nicky ride the train out of town, we can't be sure if both, or either of them survive the war to return home. The reality is, all of those men left as different people than they were when they returned. At film's end, the Henry and Nicky we visited raced that train out of town for the last time. As we slowly lose the members of that generation, Dave Grusin's composition catches the poignancy of that reality and is my idea of a perfect way to say goodbye and thanks for what they sacrificed.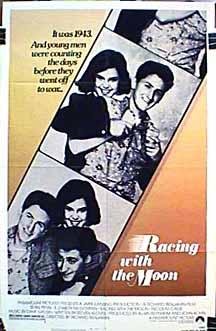 .
UNDERAPPRECIATED MOVIE #7
PIECES OF APRIL (2003)
I recently saw this Independent film on MGM-HD, which is being offered as a preview service by Dish TV this month. Katie Holmes stars as the title character, April, whose unconventional lifestyle has estranged her from her parents and her sister and brother. She lives in a run-down section of New York City and has an African-American boyfriend. She has had a history of substance abuse and is trying to rebuild her life with the support of her boyfriend and some of her apartment building neighbors. April attempts to use Thanksgiving as a means of reconciling with her family by inviting them to her place for the big dinner, and they accept. As April launches into her preparations, which includes attempting to borrow a neighbor's oven to roast the turkey, her boyfriend seeks out a conservative suit and tie to wear to the dinner so he can impress April's family. What happens to him on the way to April's apartment, along with what April has to go through to get access to an oven to finish her turkey, put some suspense into what will happen when April's family finally arrive. As to that family, with Patricia Clarkson shining as April's cancer-survivor mother, Oliver Platt as her stress-loaded father, Allison Pill as April's younger sister, along with April's brother and grandmother, the family is just as dysfunctional on the ride to April's place as they ever were with April at home. Once the family sees April's apartment building, well, you'll just have to see for yourself how April's ambitious Thanksgiving plans work out, but it will be worth some time with this movie to find out. This is a very human story about very human people. While a perfect movie for the holiday season, Pieces of April is watchable any time. I think this was Katie Holmes' best theatrical film performance so far. She matches Patricia Clarkson in hitting every emotional note perfectly. Katie Holmes should do more of these kinds of independent films that demand such believable and memorable characterizations. The woman can act.

THAT'S ALL FOR NOW.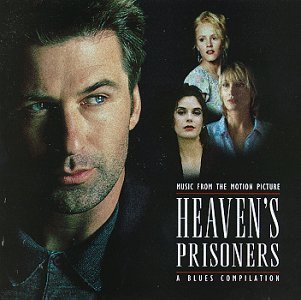 Another underappreciated movie!