BACK OFFICE BLOG ARCHIVE
PAGE 11
DATES: FEBRUARY 4, 2013 THROUGH JUNE 22, 2013

THE USUAL SUSPECTS SEEK TO TAKE ADVANTAGE OF NATIONAL SECURITY AGENCY SPYING ON AMERICANS
Entry Date: June 22, 2013
Apparently, the nation's criminal defense attorneys all had lightbulbs go on above their heads when they heard the NSA had been sucking up all the electronic communications of American citizens. With all the gazillion gigabytes of data the NSA is pulling in and storing, the lawyers want access to it so they can find ways to get their defendants cleared of criminal charges. If the NSA doesn't have a big enough database to search it efficiently, criminal cases could grind on for years while the NSA tries to get all the telephone, Internet and email messages of some lawyer's defendant. Someone in DC didn't anticipate this problem.
The NSA's challenge in producing a searchable database for all of this vast data reminds me of the third, or fourth version of the government's motive for Adam Lanza shooting up the Sandy Hook Elementary School. First, there was an altercation with the principal a few days before, and Lanza came back for revenge. The next story was he suddenly remembered that he was bullied in that school some 15 or 16 years before and somehow shooting 6-year olds he didn't even know satisfied some desire for revenge (Who in the media comes up with these stories? How much does making up news stories pay, anyway? I really want to know!). The latest is the gigantic "Adam Lanza Mass Murder Database" story, which is what the NSA story brought back to my memory. Somehow, computer whiz Lanza developed this huge 7 feet-by-4 feet database that requires this special, very expensive, industrial strength printer to print out the spreadsheet. Lanza, apparently, wanted to top every other mass murder in history and developed this 8-font database to help research how they did all of their killings. Sounds like something some law enforcement agency's behavioral science unit would probably use, but never mind that. Eight-font, if I recall correctly, was the size of the font used to print out the 7'X4' spreadsheet of mass murder. If it wasn't 8, it was 9, but it makes no difference. On a spreadsheet that ridiculously long and wide, with either size font, SUPERMAN COULDN'T READ IT the print would be so small.
You know, things have gotten so bat-crap scary anymore with this complete surreal insanity, especially from "authorities," I can't even begin to guess just what complete looney tune tales they will try to feed us next. The NSA's spying capabilities might be overstated to the point of the ludicrous for all we know. Who knows what stories are real and which are made up, or a combination of both?

THE WIFE KILLING PANDEMIC IN SANDY HOOK
Entry Date: June 21,2013
Newtown, Connecticut residents, many survivors of the victims of the alleged Sandy Hook Elementary School shooting are touring the nation on a bus advocating more gun control laws. There was an altercation at their first stop in New Hampshire as the residents of that state typically take exception to outsiders telling them what to do. This means the Public Relations firm coaching that some apparently received is not helping. Newtown is a strange little town. After all, not many towns help produce news media video footage somewhere in front of a bluescreen and then get the wrong background put in with computer graphics software. The fact is, Newtown appears to have its own problems with violence, particularly the domestic variety, with husbands killing wives far more often than the other way around. Divorce lawyers must cost too much up there, or maybe there is a cult in Newtown or Sandy Hook that prefers spouse killing to divorce. I just found out today that Newtown might just have the only wife killing that has its own page in Wikipedia. Maybe the "No More Names" movement that is making the bus tour can go back to Newtown and start reading the names of their own town's murdered women. No one is down here shooting up schools, so we don't need a visit. We don't kill too many wives down here, either.

THE KILLING RETURNS
Entry Date: June 19, 2013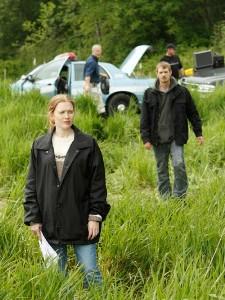 Mireille Enos and Joel Kinnaman in AMC's The Killing
I don't know why people complained when the detectives Linden (Mireille Enos) and Holder (Joel Kinnaman) did not solve the first murder at the end of the first season. We were told there would be a second season some time before the end of Season 1, so the crime couldn't have been solved on the last show of the season. I'm glad they gave it a second chance as the characters and the stories are really good. The imagery stays with the viewer, too, as in the last scene from the two-part opener when Linden finds the "burial site" of a serial killer's victims. So far, the series is getting good reviews. The first articles before the premier episode suggested Mireille Enos' character would not be back, but it turned out that Sarah Linden had quit the police force after the first case was over. She came back after Holder contacted her about one of Linden's cases from the past. This is the only real "Appointment Television" for me right now.
The SUNDANCE CHANNEL recently showed the mini-series Top of the Lake, Elizabeth Moss, who also plays Peggy on AMC's Mad Men, carried the lead role as another female detective in search of a murderer. I did not get to see that one, although the trailers looked like it would be better than The Killing, especially when someone advises Moss' character, Robin, that no help would be coming. "I am the help," she replied. Moss' character on Mad Men is the most interesting one in the series. She recently got to use one of Don Draper's own lines on Draper himself: "Move forward!" Draper once gave Peggy the exact same advice. Peggy is a 21st Century woman during the JFK-LBJ-Nixon years. There weren't many of them.

MEMORIAL DAY 2013
Entry Date: May 30, 2013
I went down early to work on the main family cemetary plot in Brady's Bend, Pennsylvania on Thursday May 16th. I went that early because I suspected foul weather as the actual holiday came around as May typically has some storms and rainy periods. Using the interactive capability on the Dish-TV version of The Weather Channel, Thursday May 16th looked like the best weather day to get the work done. I picked up several "flats" of Impatiens and Petunias, gardening tools, scrubbing brushes and six one gallon jugs of water to clean the head stones. It took longer than usual, but here is a photo of the results.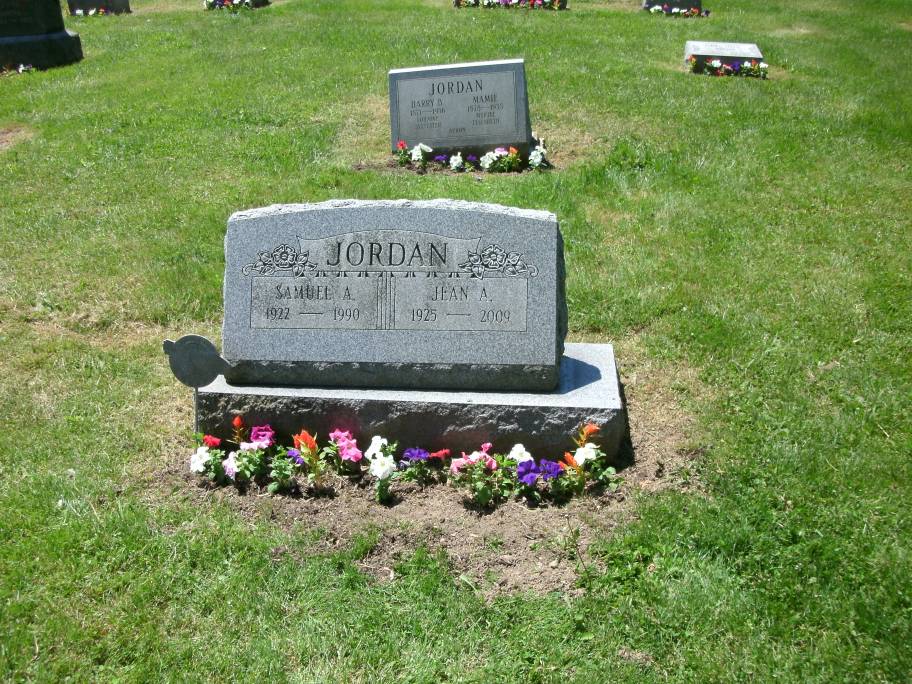 The idea in planting the flowers is to be generous with the color. The effect of this can be noticed from some distance away, as in some of the headstones in the background.

MY FIRST BUSINESS-FOR-SELF CONSULTING JOB
Entry Date: May 30, 2013
I actually went to work on May 20th. Before I retired, a client about 30 miles away (a short drive for me) asked if I would consider coming down sometime after I retired and help them write some policies to get them into regulatory compliance in that area. I set something up with them for May 20th, and found myself looking forward to going as I put things together on Sunday May 19th. I decided to wear a tie with my shirt, but no sports jacket or blazer as I am using an over-the-counter sling from CVS Pharmacy to help support the left shoulder a good bit of each day. The sling prevents pain most of the time, reducing the need to take over-the-counter pain relievers. It was a little cool that morning, so I wore a light Columbia zipper jacket while driving since I can't wear the sling and drive, along with a brown 1940s style fedora, my "grown-up" hat. The hat probably got me called "sir" three times at a Bruin, Pennsylvania convenience store ("Why are you calling me 'Sir'? Is it the hat?"). I even took a lunch with me in a thermal bag I won in a hotel's drawing years ago. I didn't charge much, as they can't afford much in expenses right now, but it was enough and I enjoyed doing it. I will have to get the "Dragon" program like my cousin Nancy suggested not long ago. I could get more done faster with it with no shoulder problem.

SOME COMMENTS FROM A FRIEND'S BLOG ABOUT CURRENT EVENTS
Entry Date: May 30, 2013
I've had to limit and spread out the time I take to make entries throughout the site as my left shoulder is still unstable, although better than it was when I was driving 400 miles just to start another job assignment, and then spending 8+ hours every workday making computer entries. Working on a keyboard really stirs up the bad shoulder, while I can still lift heavy objects with it. It is a weird injury. I'm waiting until the fishing winds down to see an orthopedic surgeon. The conservative route of rest, exercises, and chiropractic is not going to get it done. Anyway, typing short comments on a friend's blog about current events is not much of a problem. Longer comments in here might take as much as three sessions, or more than one day, for me to finish.
I've saved some of my favorite entries in my friend Lynne's blog, and they follow below.
The following entry was in response to a post about a long-overdue service honoring Adam Lanza's mother, Nancy, in New Hampshire. The poster predicted no photos would be allowed of Peter Lanza.
gjordan741 6:14 am on May 30, 2013
Obsessed bird watchers couldn't get a glimpse of Peter Lanza.
---
This entry was in response to the headline: "Selected Representatives (Congress Members) Going on Fact-Finding Trip to Russia."
gjordan741 6:22 am on May 30, 2013
"Selected representatives on a taxpayer-paid junket to Russia for vodka, gambling, and hookers."
---
Someone wanted some examples of how the government can get "behind" people to get things done. I came up with some.
gjordan741 5:03 pm on May 29, 2013
Examples of when the government is BEHIND you and loving it:
1. Actually fighting in crapper holes like Afghanistan and Iraq.
2. Being the first one to take an experimental vaccination or prescription drug.
3. Walking down a dimly lit street at night.
4. Test piloting a new fighter plane built by the lowest bidder.
---
(In response to the suggestion to get out of town before a Watertown, Mass. type lockdown in which people were forced out of their homes by police at gunpoint.)
gjordan741 2:57 pm on April 30, 2013
I don't know about getting out of town with a bunch of sticky-fingered goons running around. My framed copy of the March 2005 INTERVIEW Magazine with Hilary Swank on the cover would be gone in a flash.

A WOOD DUCK ON THE CHURCH CHIMNEY
Entry Date: May 26, 2013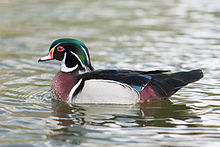 I had just parked my car outside St. Joseph's church in Oil City and was walking toward the door through the breezeway in back of the church when I heard a strange bird call above me. There is a chimney in a back section of the church, which serves as a social center, and there was a fairly large bird on top of the chimney making short, staccato quacking calls. The bird was in profile and it was hard to make out all the colors, but the top of the head had a kind of cowlick of feathers. It was a wood duck, which surprised me on two counts. Wood ducks are rare and, if you are going to see one, it should be closer to water than one of the highest points on Oil City's North Side. "What are you doing up there?" I called to the Wood Duck. The duck just let loose some more rapid, grunting type quacks before taking off, quacking the whole way, bound for either the Allegheny River or Oil Creek, where I saw my last Woody about ten years ago. Ducks can be weird.

THE ROSE BREASTED GROSBEAK
Entry Date: May 18, 2013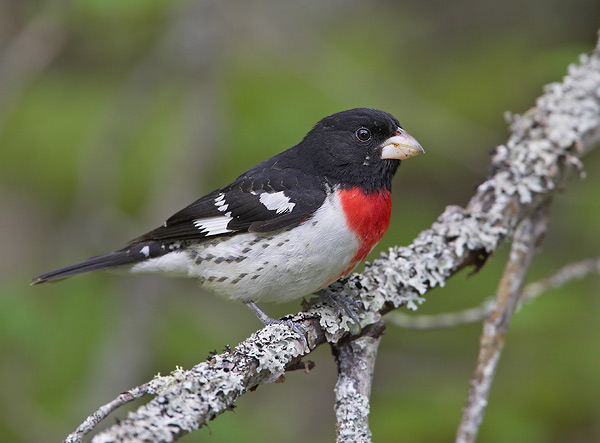 I finally had a chance to see one of these birds while on a walk that took me down Hazel Way, a narrow access alley between First Street and Fourth Street on South Side. The Grosbeak was perched on a tree branch in someone's back yard. At first it looked like an Oriole, but the color on the bird's chest was too red and its bill is more parrot-like, which is where the name "Grosbeak" originated. The Grosbeak likes to eat nuts, and this beak helps it to crack the nuts open. The Grosbeak's song is a lot like the robin's singing, and they can be a rare sighting, arriving late in the migration north.

REMEMBERING NEW YEAR'S EVE--1986
Entry Date: May 1, 2013
Early in the evening of December 31, 1986, I was checking out what was on television that evening and stumbled into a viewing of Steven Spielberg's 1941, a comedy about the general panic on the west coast of California after Pearl Harbor. With the holidays winding down, I was taking the time to absorb the fact that my first full year on the job I retired from on February 22nd this year and just take it easy for this New Year, firmly convinced 1987 would be even better than 1986. I was surprised how long 1941 turned out to be, especially with commercials, but there were a lot of entertaining comic bits in it, and the John Williams sountrack was great, as always. Shortly after Robert Stack sighed, "It's going to be a long war," as he surveyed the total destruction of the Santa Monica, California house of Ned Beatty and Lorraine Gary, the end theme of the movie came on. As one listener commented on YouTube about the Williams soundtrack, the end theme makes a person want to "beat on some bad guys." It made me decide it wouldn't be bad to spend a few minutes at the Fountain Tavern, just down the street in Phoenixville, and join some other people in greeting 1987. I can remember most of it, including dipping the bar maid when she asked for a midnight kiss, as I did not imbibe in much "cheer" that night, but still got motivated by that music to get out and celebrate with some total strangers.

DISCOVERING A 1964 SIGNED SIDEWALK BLOCK
Entry Date: April 25, 2013
I like to walk around the neighborhood now that I have the time. There is a lot about different parts of this town that I still don't know about since I was on the road so much for work. Last week I happened to encounter a partially restored sidewalk on the opposite side of Innis Street. Soil and grass had previously covered the broken blocks of the old sidewalk that used to run up the east side of the street. On one of the blocks, a girl named Sue had printed her name and there was a year from the 1960s just below it, but the block was broken off with the lower part of the two digits for the year broken off. There is already a photo in here of the gang at Clark's donuts adding their names to the sidewalk in front of their old location on South Side that is now gone. My friend, Clytie Zimmerman, had signed her name to a sidewalk block in front of Deemer's Store ("Clytie Z"). This one on Innis Street aroused some curiousity because of its age and its having been lost for time. I decided to research the girl who signed the old r now lost. The girl's last name was eroded down, but still somewhat visible. Her full name was SUE KAUFMAN. I narrowed the year to either 1960, 1964, or 1969. There are a lot of names etched into sidewalk blocks in this town. My old friend, Clytie Zimmerman, etched her name into an old block thsidewalk over fifty years ago. If I found her, I would let her know that this sign of her growing up in that neighborhood is still there.
I used the Heritage Room in the library to search for Sue Kaufman. I decided to start with the 1964 City Directory to see who lived in the area near the sidewalk block with the last name of Kaufman. I did find one family on a nearby street who had that name. I physically located the house and found that it was visible a few yards further up Innis Street, so it was not far away from Ms. Kaufman's address when she was in high school. Checking the 1964 Oil City High School Yearbook, I found the senior class picture of Sue C. Kaufman. I found out where she lives today, but will not put that information here. She is still here, with a different last name, and not far from where I live. Sometime, I will have to tell her that the her name and graduation year are still visible on that sidewalk. She might not even remember doing it after all this time.

PETER LANZA: MIA
Entry Date: April 13,2013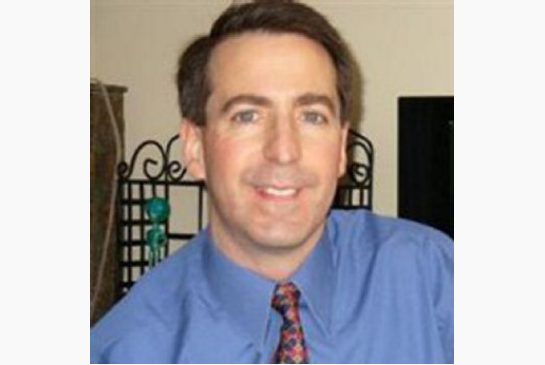 Another blurry Lanza photo, this time of Peter Lanza, the father of the accused mass murderer Adam Lanza. I've seen more blurry photography in this story than in a space alien story in a tabloid.
I can't take any more Lanza stories ever since the media practically convicted Ryan Lanza of the Sandy Hook school massacre along with the murder of an unnamed person whose corpse might still lying in his Hoboken, New Jersey apartment since the mainstream media haven't told us what happened to it. Peter Lanza is an affluent individual who recently hired a "spokesperson," or a type of handler, to talk for him to the media. It gets me when people need "handlers." I mean, what is this guy, anyway, a dancing bear act in a circus that he needs handlers? And why isn't the media camping out in front of Lanza's house demanding he speak to them? They are all over Jodi Arias, a pedestrian murder suspect presently on trial, although I don't know why we have trials anymore. After all, we have Nancy Grace and Doctor Drew to handle guilt or innocence for us. Drew made the Arias story absurd by having a panel of "body language interpreters" to determine if Arias was lying in her epic drama queen testimony. Meanwhile, Drew isn't camped out at Peter's place. We see so little of Peter Lanza that some people actually think he is a fictional character. My reaction to seeing one of his rare, typically blurry, photos is to start thinking about Weekend at Bernies. After all, the sleuths in the mainstream media accused Ryan Lanza of murdering him. It is a good thing for Ryan that he didn't wind up hanging from a dead tree some where, but no one from the media is grilling him. I guess they already did enough to him to make their liability insurance premiums go up a notch or two.
For those who want to see some more evidence of hack Photoshop jobs on Adam Lanza's photographs, here are two versions of what appear to be the same alleged scene depicting Adam. The image on the left is obviously a Photoshop job, as that cheesy frame was placed around Adam's image. The frame was put there to hide what many analyzed as being a Photoshopped shadow behind the alleged Adam Lanza image in the photo on the right. That shadow was painted in there as the lines are completely smooth, not showing the effects of clothing on the torso or the hair on Adam's head. Hair produces jagged type shadows as the wrinkles in clothing also produce uneven shadows, not straight, smooth line shadows. The cheesy frame masked the fake shadow, but was an obvious use of Photoshop. Again, we don't need or want ginned up photography to sensationalize a tragic story like this. Just tell the story straight, banalities and all. As Hannah Arendt put it, evil is often banal.

CORPUS DELECTI
Entry Date: April 12, 2013
Every once in awhile I am going to ask the Mainstream Media just what happened to that corpse they reported was found in the Hoboken, New Jersey apartment of Ryan Lanza. It has been since December 14, 2012 that the corpse was verified to the media by law enforcement sources as being in Ryan Lanza's apartment. In the interests of the health of the tenants of that building, and the rest of Hoboken, I will ask this question, briefly, from time-to-time, in here. I mean, the corpse must be getting ripe by now.
As many know, Ryan Lanza is the alleged older brother of accused Sandy Hook mass murderer Adam Lanza. Now, I misplaced my copy of Adam's photo, but since his pictures have been photoshopped so much, I decided it really didn't make much difference what photo I used as long as the image had a triangle-shaped head, bugged out eyes, and a pencil neck, so here we go: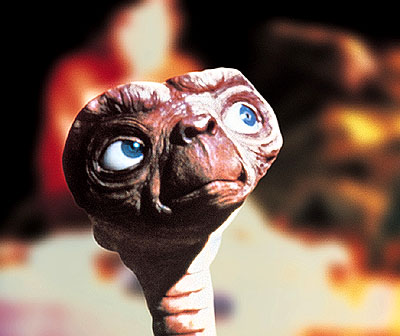 Hey, what difference does it make?

OPERATION "MISTER POTATO HEAD"
Entry Date: April 10, 2013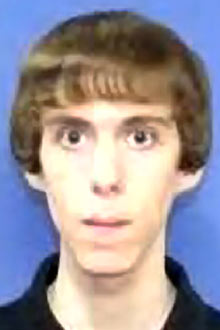 Note how blurry this picture is. It reminds me of those tabloid newspaper photos of "space aliens" and Sasquatch. They are so blurry you don't know what you're looking at.
All right, enough with the hack-job Photoshops of accused Sandy Hook mass murderer Adam Lanza's photographs. Yeah, I get the triangle-shaped space alien head and the bug-eyes. It isn't enough that the killings were evil, we have to make him look evil, too, otherwise the "unwashed masses" don't get it. Something like the "looks-like" social groupings in high school so these geeky photoshopped images cause people to be repulsed and assume the guilt of the accused as he "looks like" a "geek." I don't know if it is the media, the government, or some would-be superstar photographer with some copyrights on Lanza images and trying to cash in on the tragedy, like some others out there dunning the public for contributions that go who-knows-where, who photoshopped the pictures. Fund raising Facebook pages appeared before the victims were pronounced dead. The fact is that a lot of these images of Adam Lanza are, like those photos of Osama bin Laden I ridiculed back in 2011, nothing but photoshopped frauds. When you have an Osama so fat he looks like an unemployed department store Santa Claus, or the governor of New Jersey, it must be a fraud. The above example is another fraud.
What is with you people? You miss playing with Mister Potato Head back when you were children? If you hacks are going to photoshop, I wish you would do it right. I mean you have some photos of this cat with blue eyes and some with brown. What the hell was he doing? Accessorizing? I have never seen such cynical attempts to get famous and rich as a result of a horrifying tragedy like this. This is like some telemarketing fundraiser or used car salesman going after prospects with a flamethrower. It is time it all stopped.
Some of these people are almost psychotic grasping after attention and money. One family claims to have the crime scene photos, but those are under court ordered seal, so they must be lying. We are getting into the mode that anyone who suffered a loss in this crime is automatically given special rights and entitlements. They are entitled to the dignity of the bereaved, but they better remember to respect their own dignity if they wish others to do so. Constantly elbowing their way into the limelight of the media by making false and sensational claims is not dignified. Some of them are acting like celebrities. They should just knock it off along with the other manipulative crap. Show some respect for the victims like the rest of the country is constantly reminded to do.
That goes for you people in the news media, too. Some of you did get busted bluescreening. You know what I'm writing about. You got that shed way too close to the scenes at the back of the firehouse. The damn thing was about a quarter mile away, for pete's sake, and you have it real big and up close to the back of the firehouse after dropping it onto the bluescreen. The shed is also in focus despite being intended for the background. Where the hell did you shoot those firehouse scenes and when did you shoot them? Again, if you are going to do these things, try not to screw it up. When you do, you can't be surprised when no one believes the story you are trying to put out. Don't claim you never bluescreen, media. You got caught doing it during Desert Storm, and you did it here, so don't do it anymore if you want credibility. You've been staging stuff since at least the Lebanese Civil War in the 1980s when someone gave a one-legged Arab an AK-47, and probably a carton of smokes, and told him to hop around on one leg shooting at nothing. Then there was the Iraqi "mortar crew" in 2003. I don't know of one "insurgent" mortar crew that would let American media cameras that close to them let alone a mortar crew so scared of their own weapon that the loader would literally sneak up on the tube, hurriedly drop the round down the tube, and then run away before the mortar went off. I mean the whole "mortar crew" ran away! That one probably cost the media crew a couple of cartons of Camels and a box of Slim Jims.
This crappy behavior even extends to running around right clicking the old mouse on Cathy Gaubert's Flickr photo album and grabbing the 2009 kindergarten photo of her daughter, Lily Gaubert, and then using it to portray two different girls at different times who were victims of the alleged Sandy Hook shooting. This was actually done by a media operation that had the sand to claim the copyright on Cathy Gaubert's photo they stole. The organization has an on-line album they make available to world wide print media organizations, not to mention fund-raising "tribute" Web sites. You guys can start knocking off that stealing crap, too, while you're at it.
For a more indepth look at possible bluesceening in the coverage of the Sandy Hook School Mass Murder, go to the link below. This will show the images with the firehouse storage shed located close to the rear of the firehouse while other photos will show where the shed is actually located. With bluescreening, footage is shot in a studio in front of a bluescreen. Actors, in the case of an actual movie, perform their actions and act out a scene in front of the bluescreen. Later, through computer graphics, an alternate background is dropped in. An example of this would be the insertion of the ancient Colisseum, with a packed house, in the 2000 historical drama Gladiator. The cable news network CNN was caught bluescreening in a studio in Atlanta, Georgia during the 1991 Desert Storm operation. A Saudi Arabia background was placed on the bluescreen to make it look as if CNN's correspondents were in Saudi Arabia instead of a studio in Atlanta. A private citizen captured their raw satellite feed while the CNN crew were goofing off. The possible ramifications of bluescreening Sandy Hook coverage are more significant as questions of where and when the footage was taken are issues that should never come up in a story such as this, but they are logical and reasonable questions.

RETIREMENT
Entry Date: March 29, 2013
I wasn't the only one to leave recently, but had to work right up until it was time to leave. The following video sort of reflects what it was like to leave after all this time.

SOME GOOD FREE APPS AT CNET.COM
Entry Date: March 5, 2013
I intended to post earlier than this since retiring back on February 22nd, although I still had some Administrative reports to complete and email into my former employer to complete everything. I have been spending time in the local library, which I have discovered to be a great facility. I had only used it a handlful of times since moving here in 1989, as I was gone most week days after about 1990 until now. While there, I work on old laptops to make them run faster and make them more secure for less money than people think possible, except for what they pay me to fix things. One was riddled with Registry errors and there are few programs that can scan and clean let alone get one for free that does all that. CNET, a techie site with a download area supplied an app called CClean. It wiped out 114 Registry errors on one laptop alone, used by a 13-year-old girl who never updated her virus scanner. I loaded the free version of CClean on her laptop, the free version of AVG anti-virus scanner along with the paid version of Malwarebytes (one-time cost for Dad) to back up AVG and a free ZoneAlarm firewall. Zone Alarm is good at detecting keyloggers when they try to upload a log of your keystrokes back to the hacker who stuck it on your machine. The laptop ran faster and safer (with AVG finding and cleaning three trojans) and it didn't cost much. Keep these apps in mind when you need some, especially CClean and the Zone Alarm firewall. They all come in paid versions, too, for those with bigger allowances than my first customer, who needs hair stuff and lip gloss more than a high-end anti-virus program.