FYI PAGE
LATEST NEWS AND ANNOUNCEMENTS
MARY STU'S TAVERN: CELEBRATING 23 YEARS ON THE INTERNET: 1998--2021

"Twenty years of this? How have I survived this long?"

HAPPY INDEPENDENCE DAY TO ALL USA VISITORS
SATURDAY--JULY 3, 2021

HAPPY BIRTHDAY, MARY STUART MASTERSON!
SUNDAY--JUNE 27, 2021
Yes, after a long pause I'm back again. I'll not get into everything that's gone on sinceApril until a few more days, but it isn't something run-of-the-mill. The main thing is I came up with some things to celebrate MSM's birthday, which is tomorrow. Usually, I'm early, but on top of everything else I was stuck about what to do this year. Actually one thing that will be part of the birthday entry this year will be a reproduction of the old birthday card page we used to have on the Geocities site. I found it on the Wayback Machine, along with some other old time pages, which I intend to add to the Museum section.
The date Ms. Masterson was born was June 28, 1966. I remember those days because I was a few months shy of 14 years of age. This was a very turbulent time for me, so I remember a lot of what went on that part of the 60s, so we will see the top five songs from that date, at least I think they were the top five, the names of other famous people who share that birth date with MSM, and some news reports from that day. At the end will be a link to the birthday card page.
TOP SONGS FROM JUNE 28, 1966
STRANGERS IN THE NIGHT
Frank Sinatra
PAPERBACK WRITER
The Beatles
RED RUBBER BALL
The Cyrcle
PAINT IT BLACK
The Rolling Stones
YOU DON'T HAVE TO SAY YOU LOVE ME
Dusty Springfield
OTHER FAMOUS PEOPLE BORN ON JUNE 28, 1966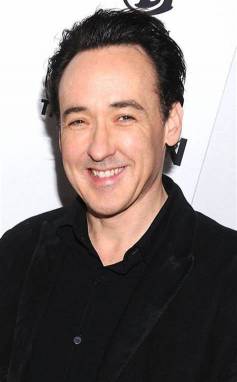 John Cusack, Actor and Raconteur.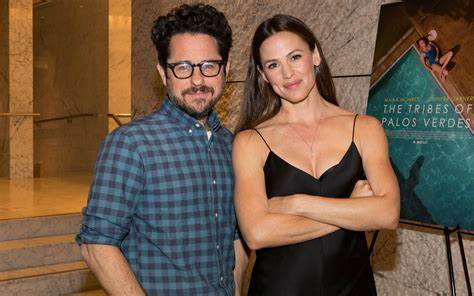 JJ Abrams, the creator of Alisas, with Alias star Jennifer Garner. Abrams has written, produced, and/or directed scores of television shows and films. Abrams specializes in story lines with female protagonists.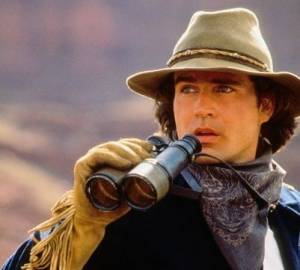 Jason Patric, Actor, pictured here as star of Geronimo--An American Legend (1993).
HEADLINES FROM JUNE 28, 1966
The nation of France left the NATO alliance.
The National Organization for Women was founded.
US planes flew sorties against targets in Hanoi and Haiphong in North Vietnam.
THE TAVERN'S OLD BIRTDAY CARD FOR MSM

STOCKADE WORKS FILM PRODUCTION THE REST OF US
MONDAY--APRIL 5, 2021
When putting the new Cable Television schedule together, I found the IMDB page for the Stockade Works production of The Rest of Us, an independent film about a mental health crisis on a college campus. The following are some photos during the making of the film with Stockade Works foundress, Mary Stuart Masterson consulting with the crew during filming, and watching the "rushes" of recently filmed scenes. Enjoy the scenery of Upstate New York that provided the backdrop for the film.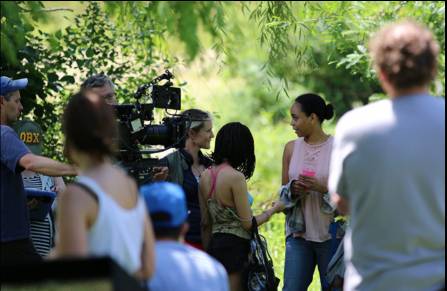 MSM conferring with cast and crew during filming of The Rest of Us.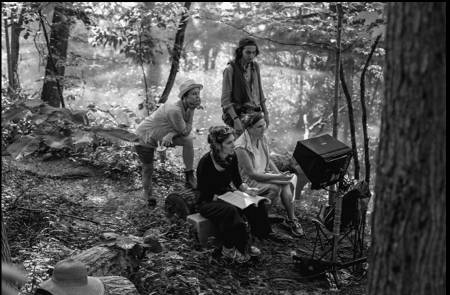 Watching recently completed scene.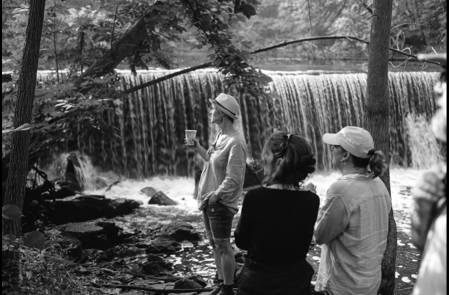 The scenery is a nice perk.
THE REST OF US

SPRING 2021
MONDAY--APRIL 5, 2021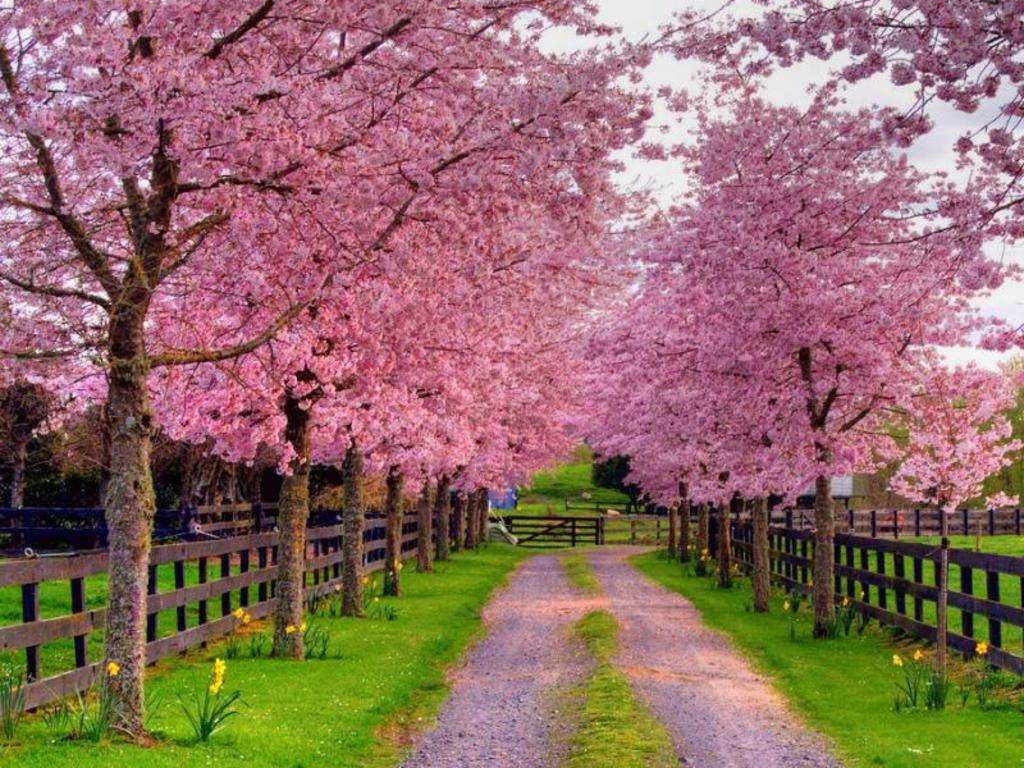 With this week's weather forecast, it is time to concede Spring has finally arrived. We had too much winter this week to make the announcement.

EASTER WISHES
MONDAY--APRIL 5, 2021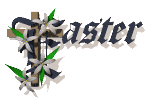 The Tavern extends the hope that all of you who celebrated Easter had a blessed time with their families, and the same wish is sent to those of the Jewish faith for their recent celebration of Passover. To all Muslim visitors, best wishes for their upcoming celebration of Ramadan.

IN STEVE STARK'S MARY STUART MASTERSON FAN GROUP ON FACEBOOK
THURSDAY--MARCH 4, 2021
Steve and Johnny J. Young put up some great videos, including the cast of the hit Broadway musical Nine in a contemporaneous interview by Charlie Young. Ms. Masterson was nominated for a Tony Award for her work on Nine. In addition, you can watch a vintage trailer for Some Kind of Wonderful. There are many other fine postings in the Facebook group, so head on over to the link below and sign up for FACEBOOK. It's free!

HAPPY SAINT PATRICK'S DAY AND THE ADVENT OF SPRING!
THURSDAY--MARCH 4, 2021


THE LATEST ABOUT SEASON 3 OF FOR LIFE
THURSDAY--MARCH 4, 2021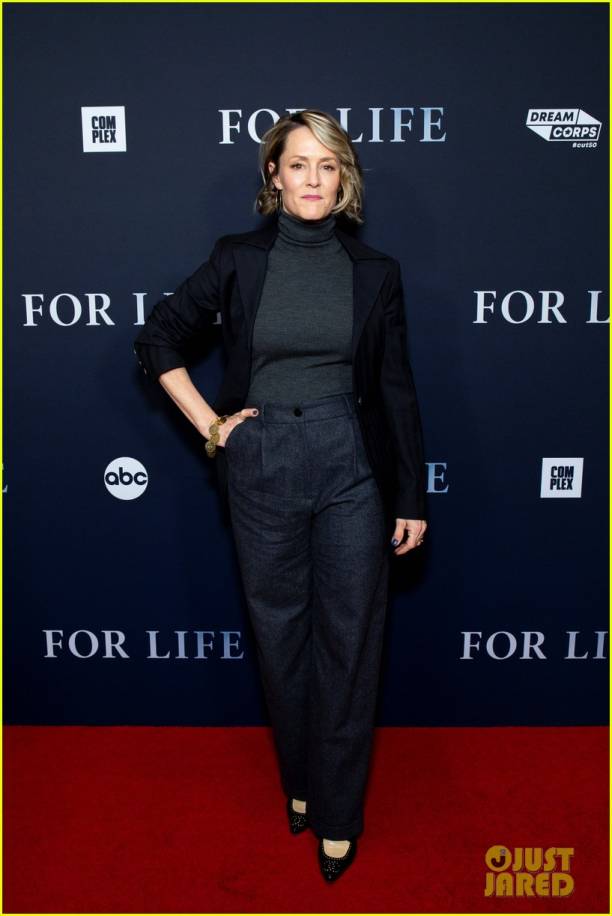 It was a bit disappointing in the second season of For Life, not because the episodes were not well written, acted, and directed, but because of the absence of Ms. Masterson's character, Anya Harrison. There is going to be a third season of For Life, most likely of ten episodes, which could begin in September of this year, or in January/February of 2022. Hopefully, we will see more of Anya Harrison in the third season. In the meantime, there will be more episodes to hold our interest until then.

HAPPIER NEW YEAR IN 2021!


WISHING VISITORS A MERRY CHRISTMAS AND HAPPY NEW YEAR
WEDNESDAY---DECEMBER 23, 2020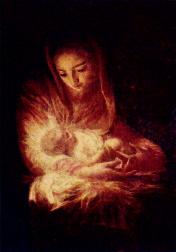 It's been a pretty rough year for most of us, especially those who were locked out of their jobs or small businesses that were ordered closed. On top of that, there was one piece of bad news after another that highlighted how badly people can treat each other. Trying to get to the bottom of some of it has taken up a lot of my time, and from what I can see many others are doing the same. It's important to try to understand these things, but not to the exclusion of everything else. Thanksgiving, Christmas, and the other holidays were always important in this site, and can go a long way to helping people cope and find a little peace, at least for a while. Sometimes, that is all we can do. Often, it is enough.
To those visitors of the Jewish faith, I hope you had a blessed Hanukkah.
Follow the link below to find a reproduction of the Tavern's old holiday greeting card which I recovered from The Wayback Machine from 2009.

MR. NORTH--AN INTERESTING ENTRY IN THE FILMOGRAPHY OF MARY STUART MASTERSON
SUNDAY---NOVEMBER 15, 2020
Elspeth Skeel, (Mary Stuart Masterson) has her headache cured by Anthony Anderson's Mr. North.
Mr. North (1988) was an interesting film about a Harvard graduate who moves to Newport, Rhode Island, a summer playground for the New England rich, and becomes entangled in the lives of those people. Notable stars such as Anthony Anderson (Dr. Greene on ER) as the title character, along with Robert Mitchum, Virginia Madsen, Harry Dean Stanton, and, of course, Mary Stuart Masterson are among the cast. The part I noticed, besides MSM's work as Elspeth Skeel, was the photography. This film creates a beautiful setting. The colors, background scenery, the settings are all perfect. It would be an excellent example for a film school for how to shoot a movie like this one from the camera work to set decoration. Mr. North is also populated by many lovable and memorable characters. It is well worth the investment in time to check it out. I apologize for the quality of the You Tube video of one of Mr. North's advertising trailers. As one commentator on You Tube observed, it looks like it was done with a cell phone. Perhaps a better one will be uploaded in the future. Rent or buy a DVD, or stream it on a good screen.

HAPPY THANKSGIVING TO ALL TAVERN VISITORS FROM THE UNITED STATES!
SUNDAY--NOVEMBER 15, 2020


STEVE STARK--STILL PROGRESSING IN HIS RECOVERY FROM OPEN HEART SURGERY--SENT THESE TWO PHOTOS
SUNDAY--NOVEMBER 15, 2020
Steve sent an email describing his physical therapy, which he diligently works on daily at the local gym. In addition to the great news about his recovery, which is testimony to Steve's resilience, he sent these two photos he found of his favorite actress. Steve should look forward to many more holiday seasons in good health. Steve also continues to add content to his Mary Stuart Masterson fan page.

FOR LIFE TO DEBUT IN ABC'S 2020-2021 SEASON ON WEDNESDAY, NOVEMBER 18TH
SUNDAY--NOVEMBER 15, 2020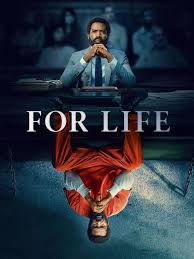 For Life, the weekly drama about a man wrongfully convicted as a "drug kingpin" by a corrupt New York State Attorney General, and became an attorney to fight for his freedom along with justice for those inmates wrongfully accused or abused by the system, returns this coming Wednesday. Nicholas Pinnok stars as Aaron Wallace, the falsely convicted inmate who becomes and attorney. Indira Varma is cast as Aaron's previous warden and the partner of Anya Harrison, portrayed by Mary Stuart Masterson. Anya lost the election to the corrupt Attorney General, Glen Maskins, played by Boris McGiven.

HOPE EVERYONE HAD A HAPPY HALLOWEEN
SUNDAY--NOVEMBER 15, 2020

Yeah, I forgot. I'll be 68 in a few weeks. Forgetting is all part of it.

STEVE STARK, ON THE MEND FROM OPEN HEART SURGERY, FINDS A VINTAGE INTERVIEW OF MSM ABOUT THE 1989 FILM IMMEDIATE FAMILY
TUESDAY--SEPTEMBER 15, 2020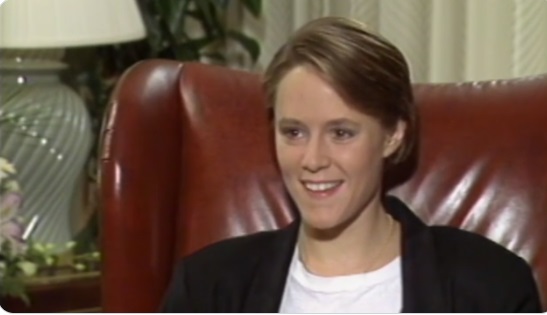 Screencap of Ms. Masterson during the interview conducted by Bobbie Wygant.
On Steve's MSM Facebook page, he noted how he found a bunch of links for MSM on the Microsoft BING search engine. One of the links takes you to an interview on VIMEO of Ms. Masterson about her award-winning performance in Immediate Family with Kevin Dillon, James Woods, and Glenn Close. It's a great interview, and we see the young Mary Stuart Masterson at her most articulate, fielding each question with the grace and poise of far more seasoned performers. She had her adult debut as an actress only a few years before.
To get a complete search screen with all of the BING videos, just bring up BING in your browser, put Mary Stuart Masterson into the BING search terms box, and send. BING will bring up a listing of everything BING has under Ms. Masterson's name, including a link to all of BING's recorded videos, including trailers from many of her films and television appearances, along with this, and other, interviews. This interview is embedded below. It does jump a little since it was made in 1989, but the picture is clear and the audio is good.

ABC RENEWS FOR LIFE--COVID 19 MIGHT DELAY START OF SEASON TO 2021
TUESDAY--AUGUST 4, 2020
The prime time ABC drama For Life was renewed by the network. While the broadcast rating statistics were not as high as anticipated, For Life was a strong performer in on-line streaming at several venues, along with DVR use by cable subscribers. "New Television," which includes on-line networks like Netflicks, Hulu, and Amazon Prime, pushed up the popularity of For Life when the on-line statistics were considered with the traditional (Jurassic) methods of determining the number of viewers a television show actually generates. Congratulations to the creators, writers, performers, and directors who made the show a success in the 2019-2020 season.
The UK article below shows why the new season premier might have to be pushed back to January/February 2021 because of production problems fueled by COVID-19

A LOOK BACK AT THE CAKE EATERS AS ITS STAR, KRISTEN STEWART, IS NAMED "ACTRESS OF THE DECADE"
TUESDAY--AUGUST 4, 2020

Thirteen years ago, Mary Stuart Masterson directed the independent film The Cake Eaters, using a little-known, young actress, Kristen Stewart, to portray the main character. Ms. Stewart received very favorable reviews for her performance in the film, as did Ms. Masterson for her direction. On one talk show, Kristen Stewart referred to MSM as a role model and mentor for her at the beginning of her career. In addition to the performance of Ms. Stewart, The Cake Eaters was also graced with the performances of veteran and celebrated actors Bruce Dern and Elizabeth Ashley. This is a good time to take a new look at the film by DVD or streaming, and reading the reviews linked below.
UPSTATE FILMS

HAPPY INDEPENDENCE DAY 2020!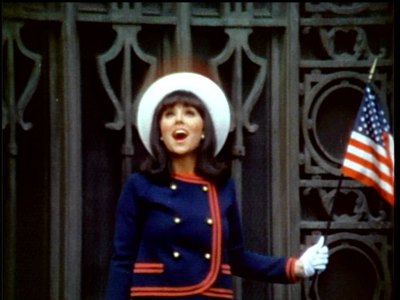 Marlo Thomas gives us some Red-White-and Blue along with a lot of cuteness for the Fourth of July!
Screencap from the original opening of That Girl, circa 1966, MSM's birth year.

HAPPY BIRTHDAY, MSM!
SUNDAY--JUNE 21, 2020

Theater poster for the 1985 release of Heaven Help Us. Find Patrick Dempsey of Grey's Anatomy in the poster.
For the past few years I've been very early celebrating MSM's birthday, typically starting it the first week in June, and sometimes the last few days in May because I liked the idea that came to me when planning it, and refused to wait later into June. This year was different since I had three competing ideas, including samples of popular songs since 1966 right until 2020, which would have included You Tube links for every song. Another was to concentrate on a key day in MSM's career and review other things that happened that day just for context. That one "sort of" won. The date is the premier of Heaven Help Us, Ms. Masterson's first adult role in films, February 8, 1985. We have five of the most popular songs of that week along with some significant events of that day, including two sports records.
BRUCE MORRIS, OF MARSHALL UNIVERSITY IN WEST VIRGINIA, HITS A COLLEGE BASKETBALL RECORD SHOT
GERMAN SWIMMER, MICHAEL GROSS, SETS RECORD IN 800 METER FREESTYLE RACE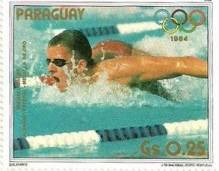 Paraguay's postage stamp celebrating German swimmer Michael Gross.
DIRECTOR MARTIN SCORCESE MARRIES PRODUCER BARBARA DE FINA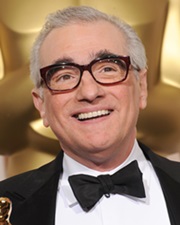 Nuptials were celebrated on the same date as the Heaven Help Us release of February 8, 1985.
TOP POPULAR SONGS FROM WEEK INCLUDING FEBRUARY 8, 1985
NUMBER ONE---I WANT TO KNOW WHAT LOVE IS---FOREIGNER
NUMBER 6--YOU'RE THE INSPIRATION--CHICAGO
NUMBER 8--NEUTRON DANCE--POINTER SISTERS
NUMBER 11--THE HEAT IS ON--GLENN FREY
NUMBER 16--CAN'T FIGHT THIS FEELING---REO SPEEDWAGON
NUMBER 19--FOOLISH HEART--STEVE PERRY
POPULAR FILM AND BROADWAY ACTRESS TURNS 45 ELEVEN DAYS LATER ON FEBRUARY 19, 1985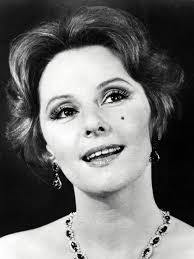 Carlin Glynn, native of Cleveland, Ohio.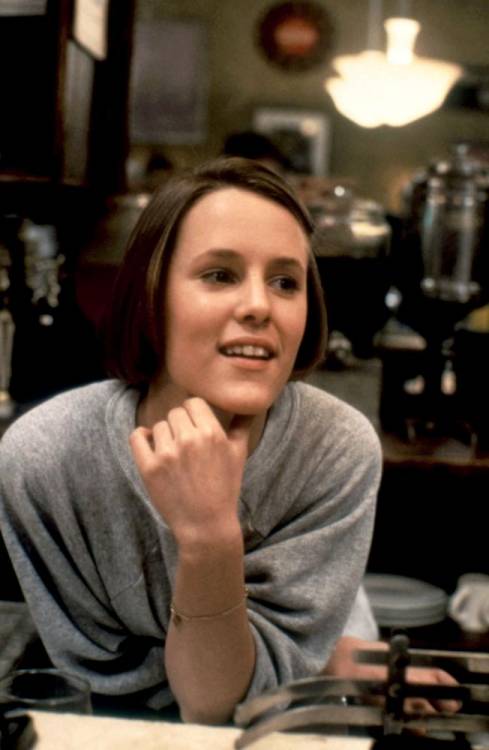 Ms. Masterson in Heaven Help Us (1985)

STEVE STARK RETURNS!
STEVE RECOVERING FROM HIS OPEN HEART SURGERY REPORTS ON HOW COVID-19 LOCKDOWN HAS IMPACTED MSM
WEDNESDAY--JUNE 10, 2020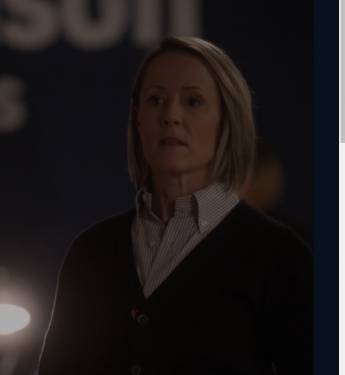 Ms. Masterson in Episode 12 of the ABC-TVseries For Life. The sweater looks nice on her.
Delayed in acquiring a former warehouse as a film studio in Ulster, New York because of COVID-19, she said:
"The timing is, who knows?" said Ms. Masterson, who remains optimistic that "there is a tomorrow."
Steve is getting better as he is recovering at home during the COVID-19 lockdowns. He supplied us with a link to a New York Times article about how Ms Masterson's plans for a complete movie studio in the upper Hudson Valley in New York is in limbo as the state was hard hit by the corona virus. Visitors, please keep Steve in your thoughts and prayers, and for those who have been doing that, it seems to be working!
STUDIO ON HOLD

HAPPY LOCKDOWN!
MONDAY--MAY 11, 2020
With the blanket lockdown/quarantine in effect, I haven't seen time pass by so quickly. Here we are in May already. I don't know where April went at all. I've been spending a lot of time trying to figure out how all of these things work, so I have been spending a lot of time researching the "nuts and bolts" of dealing with a pandemic and how the doctors and other scientists identify a new virus and find out if an individual is actually infected with it. It was all pretty interesting, but ate up a lot of the days. I am in the process of catching up several things, not just updates here, but around the apartment. There isn't much else to do until the lockdown is lifted, at least in part.
In this update, we have two more episodes of For Life in the episode guide, which is mostly a page attached to the TV Schedule page. A direct link to the Episode Guide is below. Watching and following the show has been the most fun I've had in this lockdown. For Life is a really good show which shows the various characters changing, including the some of the villains, who experience attacks of conscience for some of their bad deeds. The main character, Aaron Wallace, is shown becoming less self-absorbed and selfish, gradually becoming a better man from facing the truth about his own bad choices and their negative effects on other lives. I watch by streaming on ABC, which enables me to go over some of the footage more than once which helps produce a more detailed recap and develop some entertaining commentary along the way.
FOR LIFE EPISODE GUIDE

SPRING IS HERE!
HAVE A HAPPY EASTER, A HAPPY PASSOVER, AND A WONDERFUL SPRING!
TUESDAY--APRIL 7, 2020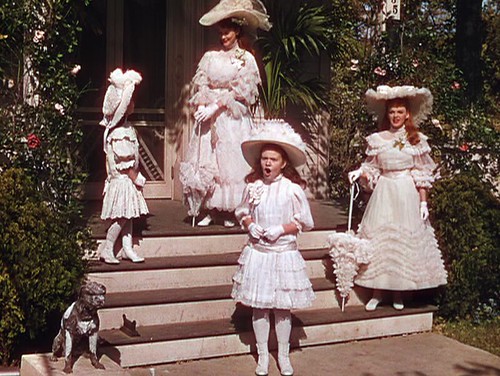 Girls in their new spring dresses a seasonal tradition.

CLAUDIA KEHL FINDS A GOOD INTERVIEW OF MSM ABOUT FOR LIFE
MONDAY--FEBRUARY 23, 2020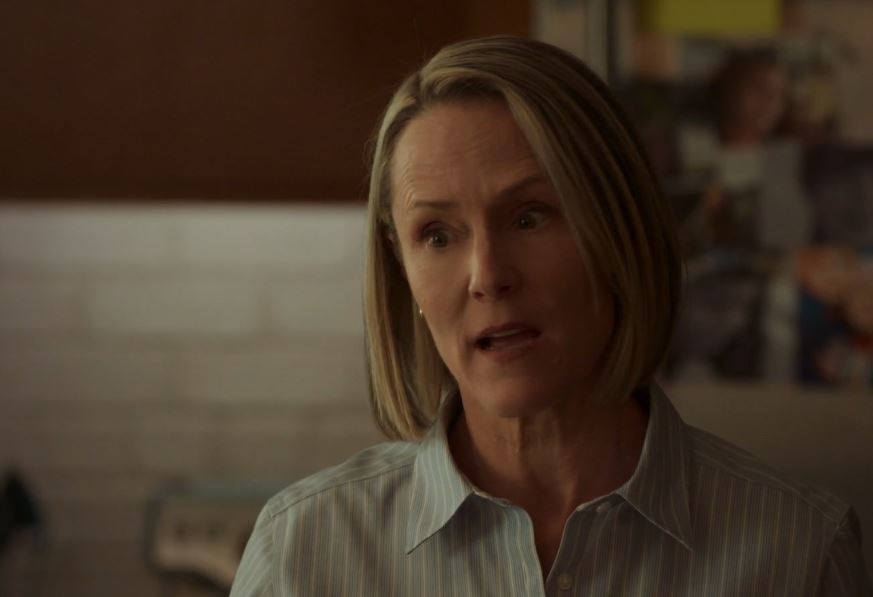 Claudia is really enjoying For Life, and emailed me with the link below for an interview Ms. Masterson gave concerning the new ABC drama and her role in it. While I was running the ABC streaming version to pick up some dialogue that got muffled on my television, I took a screen cap of MSM during her scene with Indira Varma above.
FOR LIFE INTERVIEW

STEVE STARK RECOVERING FROM HEART BY-PASS SURGERY
FRIDAY--FEBRUARY 14, 2020
Intrepid Tavern volunteer reporter and creator of the Mary Stuart Masterson Group Facebook page underwent heart bypass surgery. My last contact from him indicates that he is in recovery, and can't wait to get back on his feet again. When he first emailed me about his pending surgery, it startled me, but it wasn't long before he sent me the message that he survived the procedure and was doing well. So far, this is the best news of the New Year.

VALENTINE'S DAY
FRIDAY--FEBRUARY 14, 2020

Do something nice to someone special to you!

FOR LIFE--OUTSTANDING TELEVISION
THURSDAY--FEBRUARY 13, 2020
Well, For Life is a major critical success, however, if you want the show to continue, you have to keep watching even if MSM's character is not on every week, which it looks like she won't be. If the stories keep up being as good as the pilot, and the acting just as high quality, many of you might have a new favorite show. Pump up the ratings and watch every week. In the meantime, head over to the Cable TV schedule page and check out the For Life Episode Guide. There are links to both below.
The Four Life Episode Guide will break each episode into quarter hours--the action sandwiched between commercial breaks--to give a more complete picture of how each episode was presented.
TV TIMES
THE FOR LIFE EPISODE GUIDE

PREPARING FOR FOR LIFE
TUESDAY--JANUARY 21, 2020
The ABC drama series For Life will be here very shortly. The Cable Television Schdule page has been prepared to start receiving entries for the Episode Guide. The premiere date is February 11, 2020, and the time is 10:00 PM Eastern time. Streaming information will follow in the next few days so if you can't see it on Tuesdays, you can watch at another time on-line. MSM will be a regular player as her charcter, Anya, is a prinpal character. A good opportunity to see her performing regularly again. Below is one of the trailers for the upcoming premier.

BLOGSPOT LOCATION PROVIDED NEW PHOTOS FROM SOME KIND OF WONDERFUL TO HONOR JOHN HUGHES ON HIS DEATH
SUNDAY -- DECEMBER 29, 2019

I just found the old Blogspot blog about the artistic and fashion side of filmmaking called Sweet Sunday Mornings that included a post honoring the late John Hughes on the day of his 2009 death. The post included photos from 16 Candles and Some Kind of Wonderful, with those photos concentrating on Watts, the character played--famously--by Mary Stuart Masterson. The blogger missed the fact that MSM's mother played Molly Ringwald's mother in 16 Candles.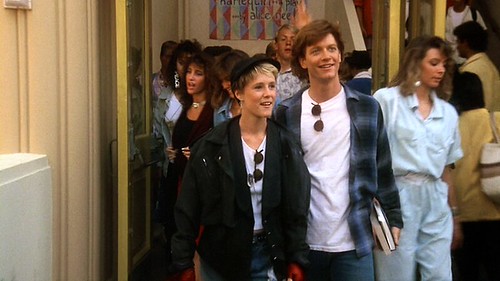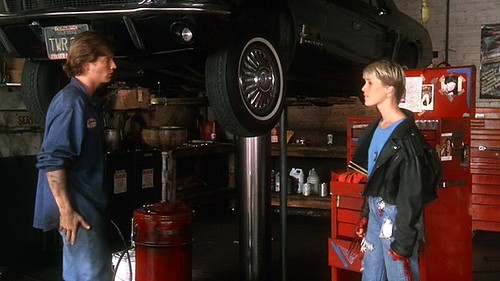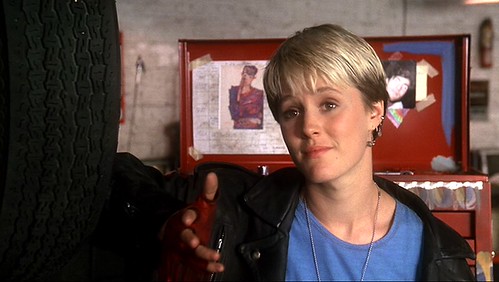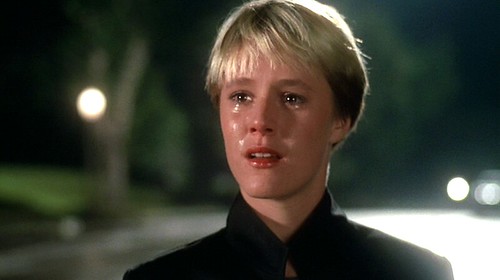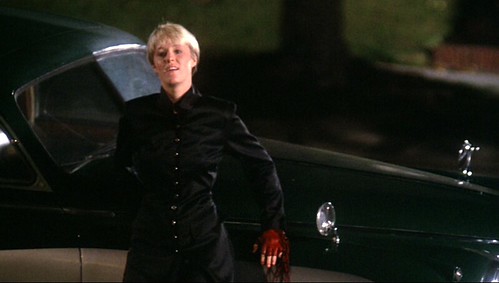 SWEET SUNDAY MORNINGS

MS. MASTERSON'S NEW TELEVISION SHOW, FOR LIFE, COMING INTO FOCUS
SATURDAY -- DECEMBER 28, 2019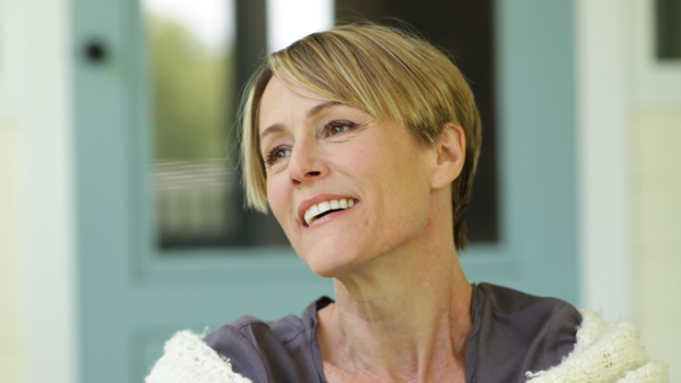 The link below will provide a close-up look at Anya, the no-nonsense, prosecuting attorney Ms. Masterson is portraying in For Life. This show will debut on February 11, 2020. I'll be getting ready to add the For Life episode guide to the Tavern to go with the one for Kate Brasher.
FOR LIFE
https://deadline.com/2019/03/mary-stuart-masterson-to-co-star-in-abc-drama-pilot-from-hank-steinberg-50-cent-1202574981/

HAPPY NEW YEAR!
SATURDAY -- DECEMBER 28, 2019

WISHING ALL TAVERN VISITORS A HAPPY AND SUCCESSFUL 2020!

MORE DISAPPOINTING NEWS ON THE CABLE TELEVISION SCHEDULE FRONT
SATURDAY -- DECEMBER 28, 2019
CHANGES TO XFINITY CABLE SCHEDULE CAUSES INEFFICIENCY IN BUILDING MSM CABLE TELEVISION SCHEDULE
The new agreement between COMCAST and EPIX has impacted the efficient collection of data used to build the cable television schedule. After we lost LOCATE-TV's Web site as a provider, we turned to TIME-WARNER CABLE until they sold out to SPECTRUM, which caused changes to their schedule that ruined all the efficiency in building the schedule. We turned to COMCAST/XFINITY after the loss of TIME-WARNER. XFINITY was doing fine, especially after the search of the television shows could be done by the search engine. Since I get cable from COMCAST, this looked like a long-term relationship that could generate the schedules indefinitely. That estimation was ruined when XFINITY decided to remove several STARZ channels and replace them with EPIX channels, including SCREENPIX and HITZ. When you search XFINITY, you put the title of the movie or TV show into the search engine, a link to the movie/tv show comes up, you click on the link and get your two weeks of the schedule for that movie or show. You get the date, time, channel, and in the case of the TV shows, you get the season and episode numbers along with the title of the episode. It was great. In less than an hour, I would run MSM's whole film and television resume'. Not now, because XFINITY will not show what the site calls the UPCOMING list for movies shown on STARZ channels. This time, Fried Green Tomatoes was identified as being on STARZ ENCORE until July 1, 2020, but there was no UPCOMING list of dates/ times for the next two weeks. I got the UPCOMING for Some Kind of Wonderful, but that film is being run on EPIX channels. I need to know from XFINITY if this treatment of non-EPIX channels will continue. If it is, I'll have to take the information about STARZ ENCORE running Fried Green Tomatoes and look it up on STARZ ENCORE'S schedule, and do that for every movie that has no UPCOMING list. This is the kind of inefficiency that got weeded out of XFINITY some time ago.

MERRY CHRISTMAS!
SUNDAY--DECEMBER 1, 2019
The following holiday greetings were sent to all visitors back in 2009. It was one of the best of all Christmas/New Year greetings posted here.
MERRY CHRISTMAS TO ALL VISITORS!
Entry Date: December 6, 2009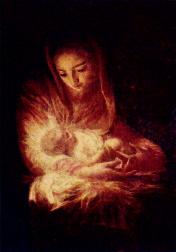 HAVE A JOYOUS HOLIDAY!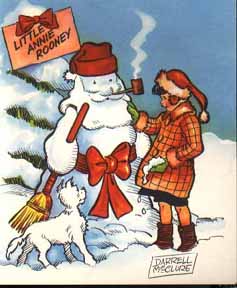 THE HOLIDAYS ARE A FAMILY TIME
Entry Date: December 6, 2009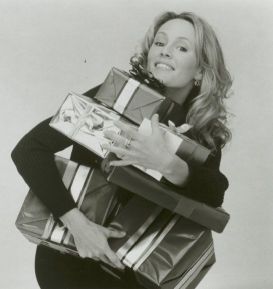 "With a growing family, shopping for presents is a challenge!"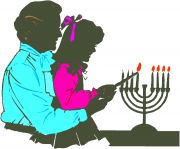 Happy Hannukah to our Jewish Visitors, especially the congregation at The Tree of Life Synagogue!
Note in 2019: Oil City's Tree of Life Synagogue closed down a few years ago and is now a YMCA Child Care Center.

WE HEARD FROM STEVE STARK THIS WEEK--THE TAKEAWAY IS MSM IS VERY BUSY!
SUNDAY--DECEMBER 1, 2019
Steve's email was bried and to the point:
It's been a while since I found something. Hope everything is well with you. Happy Thanksgiving!
What Steve found was the Facebook page for MSM's new television series, For Life. Producing episodes for the series is probably why we haven't heard much out there about MSM. We' ll see what she's been cooking up come February, 2020.
FOR LIVE ON FACEBOOK

SOME INTERESTING THINGS ON THE SITE
SUNDAY--DECEMBER 1, 2019
I found some weird things happened on the site when I did a safety check a few days ago anticipating changes today. We were missing the index of the FYI Archives on the stored version of the site on both 32 bit laptops used to update the site. Thankfully, the page was still up and running on Angelfire, so all I had to do was copy the code, paste the code to the right function on the ancient program, save it, and the page was back again so it can be updated in the future. Two pages of Blog archives were missing from Angelfire, although they were uploaded in the past as there were links tested after upload. Those were found on back ups and loaded back into Angelfire to restore them. Testing had to follow. Today's updates were supposed to be limited to the TV schedule and the FYI page, but got a lot more involved. It's a good thing all of the problems were resolved even if it did take more time. I still have time to finish getting ready for Christmas. Shopping is all done!

HAPPY THANKSGIVING 2019!
TUESDAY--NOVEMBER 5, 2019


VETERANS DAY -- NOVEMBER 11, 2019
SUNDAY--OCTOBER 27, 2019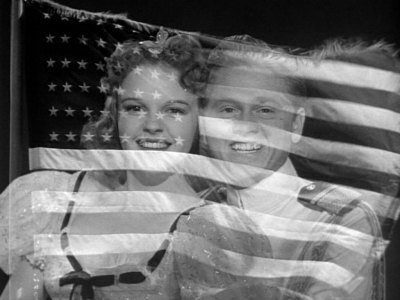 Judy Garland and Mickey Rooney in Strike Up the Band (1940). Released the year before Pearl Harbor, the MGM musical foreshadowed our entry into World War II.
The day that marked the end of World War I was originally called Armistice Day. It was decided to rename it Veterans Day to set aside one day a year to celebrate our surviving military veterans since Memorial Day was reserved for those who either died in action, or passed away as veterans. The Tavern wishes all of our veterans, particularly those we still have from World War II, my father's generation, a fine Veterans Day in 2019.

HAPPY HALLOWEEN
SUNDAY--OCTOBER 13, 2019
HAPPY HALLOWEEN 2019

CLAUDIA KEHL LETS US KNOW ABOUT DANIEL ISN'T REAL'S JOURNEY THROUGH THE SEASON'S FILM FESTIVALS
SUNDAY--OCTOBER 13, 2019
Hi Guy,
I found some things about "Daniel Isn't Real" which is currently showing at different film festivals.
BEYOND FILM FESTIVAL
DANIEL VIDEO
SITGES FILM FESTIVAL
REPORTING FROM SITGES FILM FESTIVAL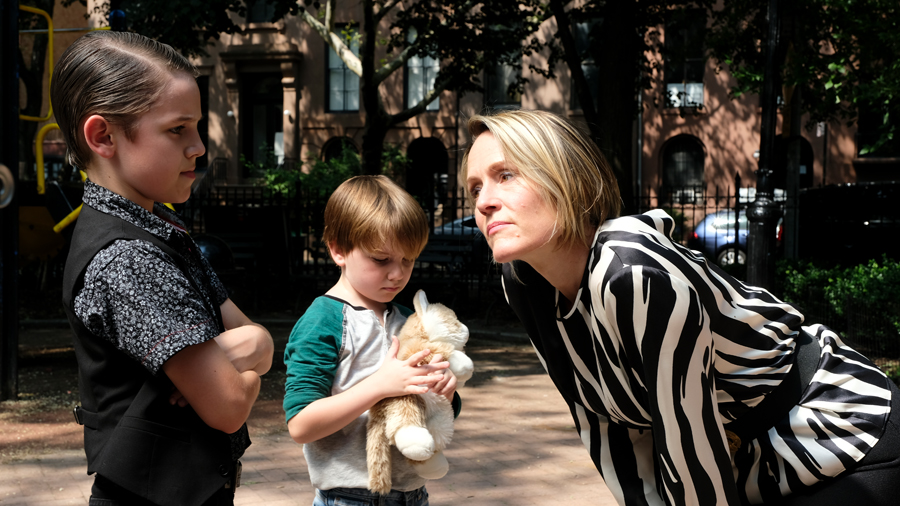 MSM in Daniel Isn't Real
Greetings from Switerland
CATALONIA--SITE OF THE SITGES FILM FESTIVAL
It is apparent that the language in the Web sites dealing with the Sitges Film Festival that is mentioned in Claudia's links is Catalan, which is the language of the Catalonia region of Spain. Catalonia includes the city of Barcelona. One of my credit card numbers took a vacation in Barcelona that amounted to about $3,000 at a Barcelona resort. I think my credit card number had a good time, but my bank refused to pay the resort bill after finding out I didn't leave Oil City, Pennsylvania on the day the charge was made. I no longer have that credit card number, so I can't be sure how much it enjoyed the vacation in Catalonia, but the region has an interesting history. That history includes an attempt at independence from Spain. The big difference is the language, which is Catalan, not Spanish. Catalan is not only spoken In Catalonia, but also in Andorra, a small state in the Pyrenees Mountains, and in parts of southern France (Provence), and the Balearic Isles. It is a Romance language, but is not intelligible by those who speak Spanish, French, and Italian.

MSM'S UPCOMING ABC SERIES FOR LIFE--SOME NEW LINKS AND ADDITIONAL INFORMATION
WEDNESDAY--AUGUST 21, 2019
There are some new Web sites documenting the upcoming ABC television series For Life, which includes Ms. Masterson in the cast, including Wikipedia. Below are two links that will be essential for following up on the mid-season premier which will take place anytime from January 2020 on. If For Life is slotted for Monday night, it might premier in January after Monday Night Football concludes at the end of the NFL season. Keeping an eye on the schedule on-line is the most efficient way to be sure to catch the opening episode in early 2020.
WIKIPEDIA
ABC GO
https://abc.go.com/shows/abc-new-shows/news/shows/for-life-coming-to-abc

CLAUDIA KEHL ANNOUNCES RELEASE DATE AND LINK TO A TRAILER FOR DANIEL ISN'T REAL
WEDNESDAY--JULY 24, 2019
The most recent film on which Ms. Masterson was working is Daniel Isn't Real. The last word we had about the film was that it was in post-production. Claudia sent the release date and a link to a trailer in the email below:
Mary Stuart's role looks really intense.
There will be a limited release in theatres on 6 December 2019
https://www.youtube.com/watch?time_continue=79&v=bX80xLVy2Gc
Claudia
DANIEL ISN'T REAL

HAPPY INDEPENDENCE DAY TO ALL USA VISITORS!
MONDAY--JULY 4, 2019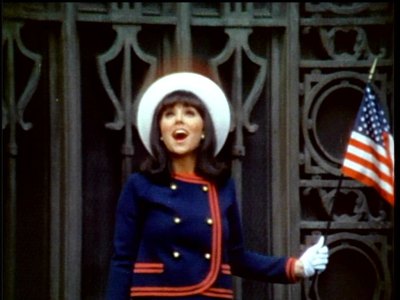 THE TAVERN'S ANNUAL BIRTHDAY GREETING TO MS. MASTERSON
TUESDAY--JUNE 18, 2019
This year's birthday celebration for MSM will mean a lot of links for her to click since it is a mini-concert of Elton John's music. Elton John has been writing and recording popular hit songs since just after MSM was born. With Sir Elton now on his last concert tour in his long and distinguished career, and the release of the biographical film Rocketman, a playing list of some of Elton John's songs was appropriate. Ms. Masterson's love of music, and the fact the Elton John's songs have been playing in the background of nearly her entire life, made this year's choice an easy one. Elton John is responsible for producing a good portion of the soundtrack of Mary Stuart Masterson's life. Happy Birthday to MSM from all the visitors to the Tavern.
Here we go: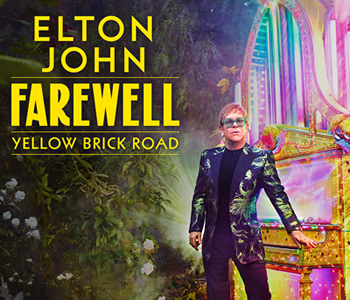 Promotional poster for the Farewell Yellow Brick Road final concert tour of Sir Elton John.
SAD SONGS---1984
LITTLE JEANNIE--1980
THAT'S WHY THEY CALL IT THE BLUES--1984
ROCKET MAN--1972
BENNIE AND THE JETS--1974
CROCODILE ROCK--1972
DON'T GO BREAKIN' MY HEART--1976
PHILADELPHIA FREEDOM--1975
DANIEL--1972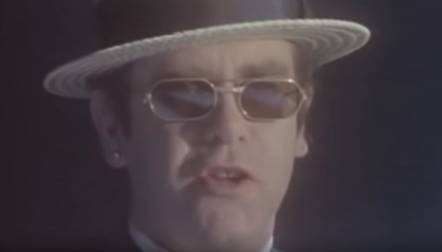 Elton John performing I Guess That's Why They Call It the Blues for the official music video. The song was released in 1984.

MEMORIAL DAY IN THE UNITED STATES
MONDAY--MAY 27, 2019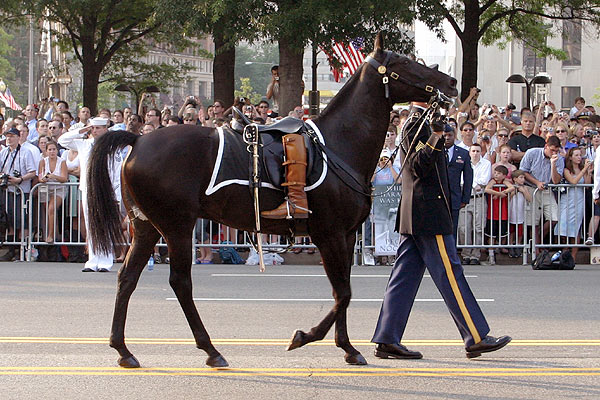 The Riderless horse is used to represent those service members who gave their lives in defense of our rights guaranteed by our Constitution. Please remember their sacrifices today.

STEVE STARK PINPOINTS STARTING MONTH FOR MSM'S FOR LIFE ABC TELEVISION DRAMA
MONDAY--MAY 27, 2019
As Steve related in a recent entry in his Mary Stuart Masterson Facebook group: " The TV series featuring MSM has been ordered by ABC! The show is a Mid Season Series. Probably starting in January 2020." My guess is For Life will be broadcast on Monday nights, either 9:00 PM or 10:00 PM, after the end of ABC Monday Night Football for the 2019-2020 season. Looks like a new "Episode Guide" page for The Tavern.

CLAUDIA FINDS MORE LINKS TO MSM'S NEW TELEVISION SERIES, FOR LIFE
MONDAY--MAY 27, 2019
The show on Facebook, Instagram and Twitter
FACEBOOK
INSTAGRAM
TWITTER
ABC TELEVISION
I am so looking forward to it. Sounds interesting.
Greetings from Switzerland
Claudia

CLAUDIA KEHL'S NEWS THAT MS. MASTERSON IS GOING TO BE A REGULAR ON PRIME TIME ABC TELEVISION STARTING IN THE FALL OF 2019
MONDAY--MAY 13, 2019
Claudia was very happy about the news that Ms. Masterson's pilot for a new legal drama series has been picked up for the coming television season by ABC Network. The email is reproduced below, along with a second email.
Hi Guy
I just read that the ABC series with Mary Stuart has been picked up. So great!
Has the pilot aired on TV? Do you know that?
FUTON CRITIC
Here are the latest projects being picked up to series by the aforementioned network for the 2019-20 season (via press release):
FOR LIFE (A.K.A. WRIGHT)
DESCRIPTION:
drama inspired by the true story of Isaac Wright, Jr., once wrongfully convicted as the kingpin behind one of the largest drug distribution networks in New Jersey, who now practices law in the same courtroom where he was sentenced to life behind bars.
PRINCIPAL CAST INFORMATION:
· Boris McGiver as Maskins
· Dorian Missick as Jamal
· Glenn Fleshler*
· Indira Varma as Kate
· Joy Bryant as Marie
· Mary Stuart Masterson as Anya
· Nicholas Pinnock as Aaron
· Tyla Harris as Jasmine
CREW INFORMATION:
· Alison Greenspan as EP
· Curtis "50 Cent" Jackson as EP
· Doug Robinson as EP
· George Tillman, Jr. as EP/DIR (Pilot)
· Hank Steinberg as CRTR/EP
· Isaac Wright, Jr. as EP
STUDIO INFORMATION:
· ABC Studios
· Doug Robinson Productions
· G-Unit Film & Television
· Sony Pictures Television

HAPPY MOTHER'S DAY TO MSM AND ALL OTHER MOMS OUT THERE
WEDNESDAY--MAY 8, 2019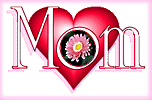 STEVE STARK INSPIRES SEARCH FOR STREAMING CHANNELS FOR MSM INDEPENDENT FILMS
WEDNESDAY--MAY 8, 2019
Steve sent word that he found a streaming service that shows the MSM independent film As You Are. I checked by entering the title on GOOGLE and there are a lot of streaming services that offer to show the film, some for far less than buying the DVD and about in-line with renting a DVD. Below is a list of links to different streaming servics showing As You Are. The lowest rental is $2.99 at VUDU and iTunes is highest with $4.99. The rest all charge $3.99, which appears to be the present market price for a streaming rental for most films.
VUDU
YOU TUBE
AMAZON
GOOGLE
iTUNES

HAPPY EASTER AND BLESSED PASSOVER TO ALL VISITORS!
FRIDAY--APRIL 19, 2019