CHURCH SIGNS
THE WISE, THE INSPIRATIONAL, AND THE AMUSING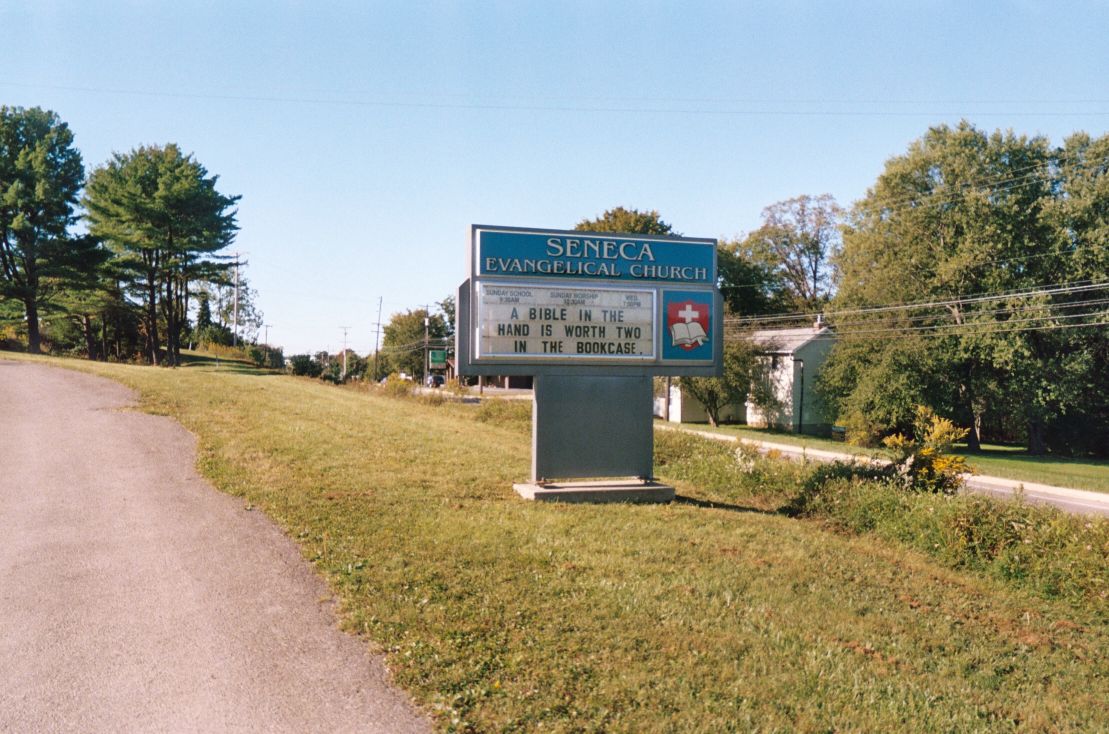 This sign stands on the east side of Pennsylvania Route 257 between Seneca and Cranberry in Venango County.

With all of the traveling I get to do, driving past churches and synagogues are a daily occurrence. Many of them have these kind of glass covered signs with removable plastic letters. Some of the churches just describe the worship service for that week, the theme of the service and the time it will be held. A lot of them add some kind of message intended for everyone, no matter to what religious faith or denomination the person driving by belongs. Most of the messages on the signs can apply to everyone, and there are times when individual church signs don't always convey a religious message, but just a friendly greeting to all passersby, such as the one from St. Matthews Lutheran Church in Mount Carmel, Pennsylvania, along US Highway 61: "Autumn Leaves are Summer's Way of Waving Goodbye."
After driving past so many of these signs, and seeing some particularly enlightening, encouraging, and entertaining messages on them, I decided to share some with the visitors to the Tavern through these photos. The next time you take a trip down some two-lane road, or through a town or city, pay attention to the church signs. You never know what kind of message is waiting there for you.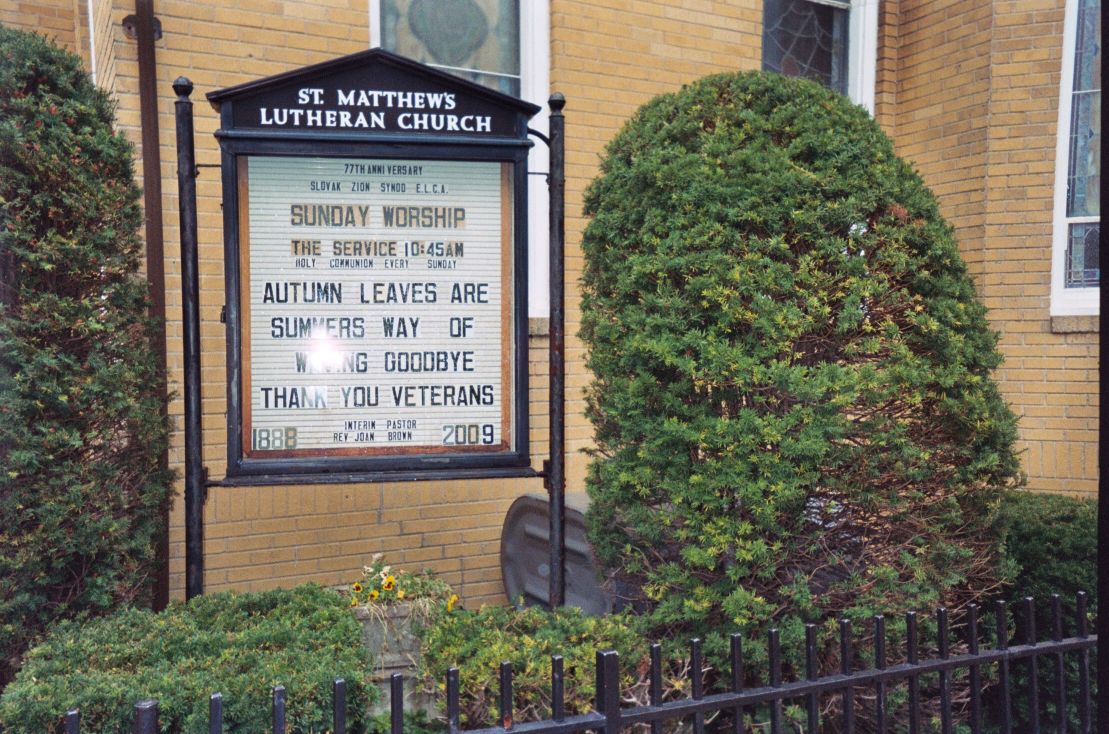 The Autumn Leaves photo alluded to in the introduction. The flash reflected a bit too much off the sign's glass.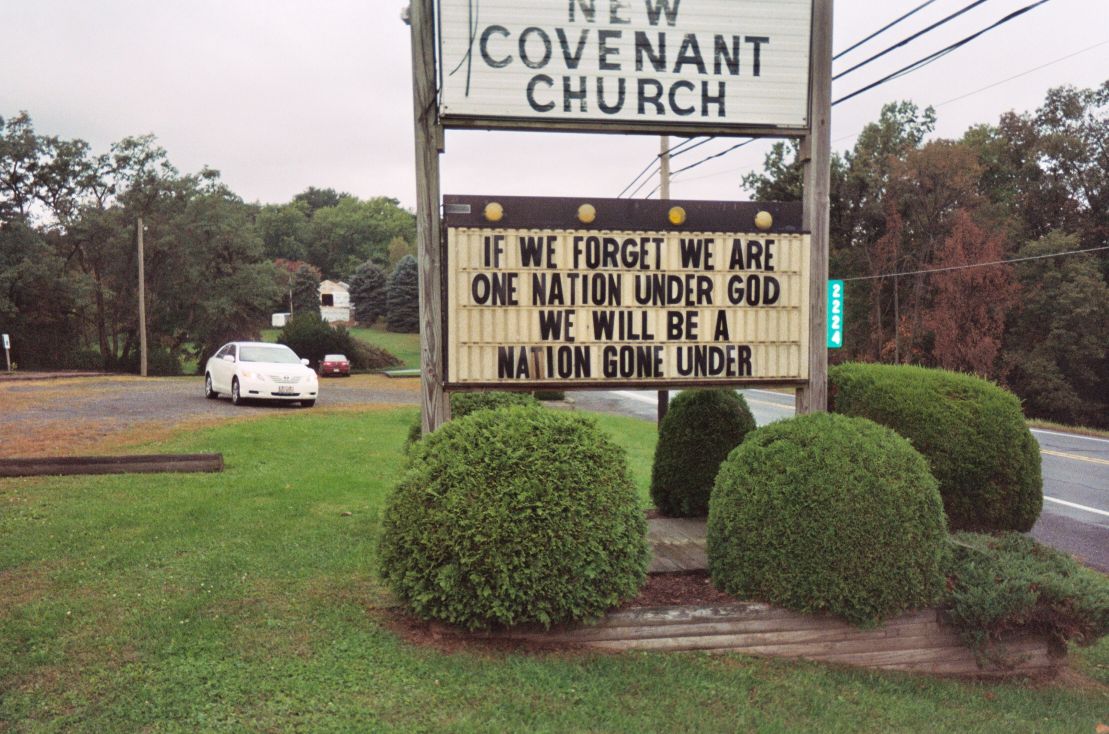 The New Covenant Church is on US 422 (The Benjamin Franklin Highway) between Indiana and Elderton, Pennsylvania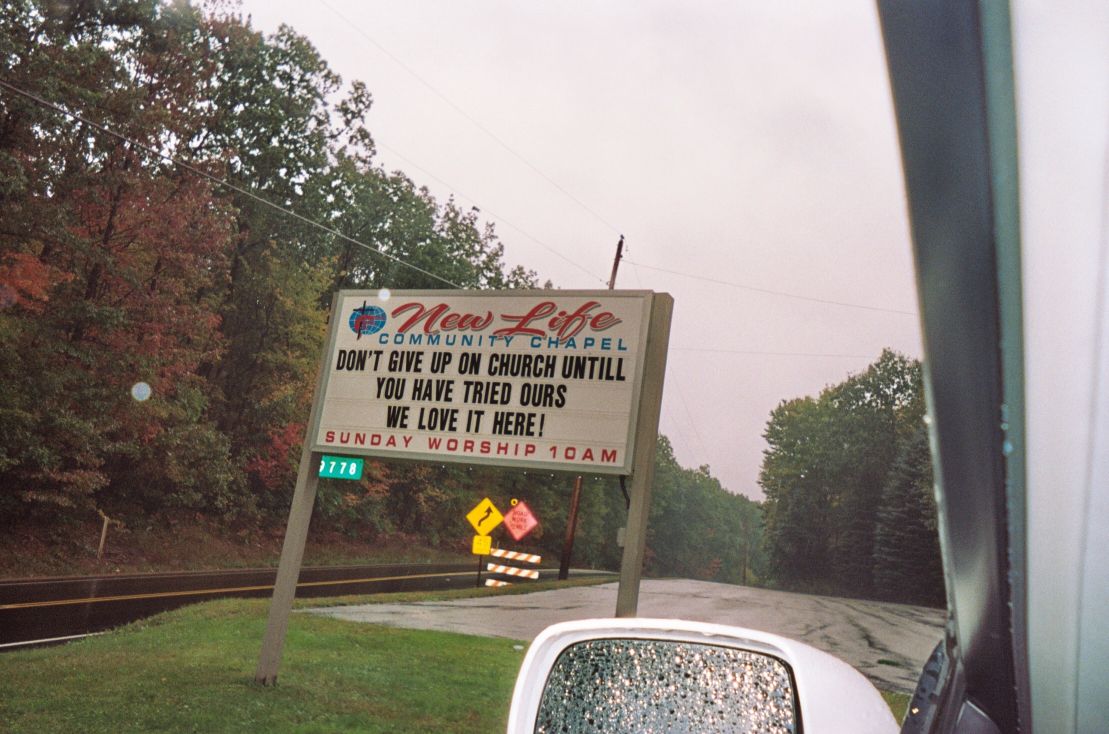 The New Life Community Chapel is on US Route 322, known as the Twenty-Eighth Division Highway in Pennsylvania, between Cranberry and Shippenville.

The Van United Methodist Church is on US Route 322 in the village of Van, Venango County, Pennsylvania.

The Church of the Nazarene is on South Side, Oil City, Pennsylvania.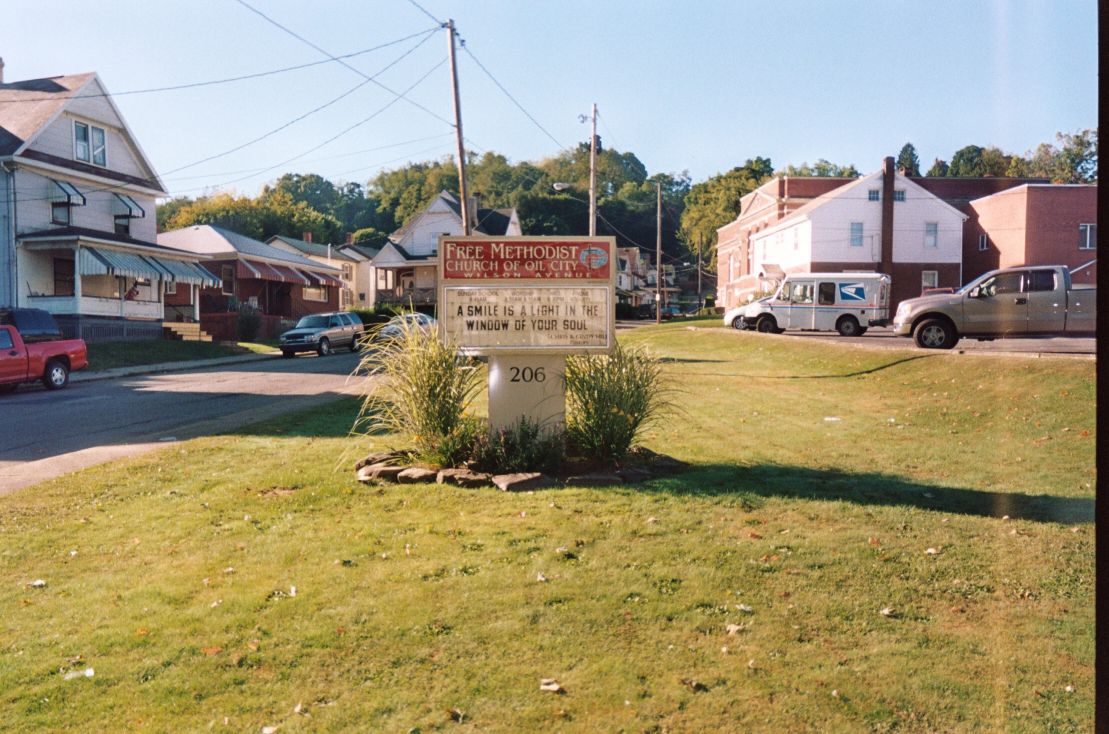 The Free Methodist Church is also on South Side, Oil City, Pennsylvania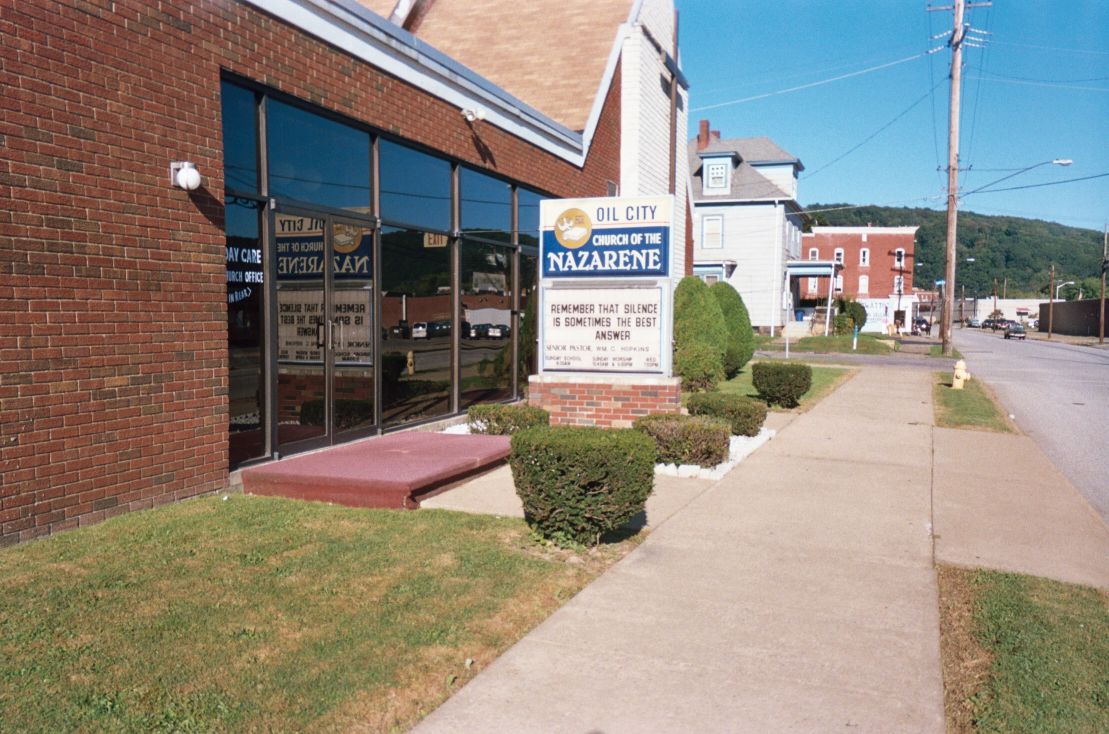 Another pearl of wisdom that could profit anyone from Oil City's Church of the Nazarene.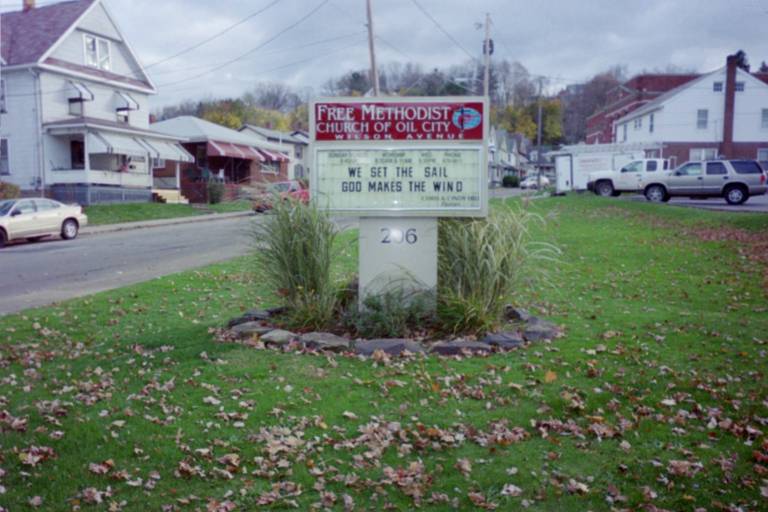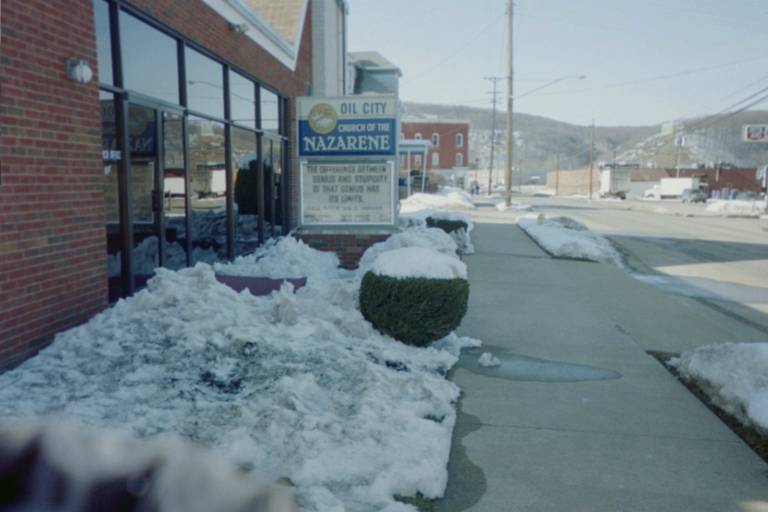 "The difference between genius and stupidity is that genius has its limits."
--Oil City Church of the Nazarene (December 2011)

More Church Signs from all over Pennsylvania to come!