MARY STU'S TAVERN SAYS FAREWELL TO GEOCITIES
HOME TO THE TAVERN FROM 1998 UNTIL 2009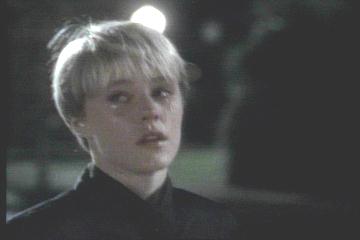 "Goodbye, old friend!"


The most recent GeoCities logo

THE NEW REOCITIES INTERNET MUSEUM SITE
Entry Date: August 4, 2010
An enterprising individual has saved many thousands of the old Geocities sites at a place called Reocities. The old "Neighborhood" structure is being gradually restored, including the old Tavern site at Geocities, which was Hollywood, Studio, 4439. If interested, the main site page and the URL for the Reocities copy of Mary Stu's Tavern are both accessible on the links at the bottom of this page of Museum Exhibits.

This site has had a history of eleven years with Geocities, a provider of free Web space for the personal homepages of ordinary people who wanted to own a little piece of the Internet for themselves. Whether for family pictures, vacation memories, something about the pet, kids' school photos and awards, hobbies, special interests, and, of course, personal fan pages for that actor, actress, singer, or special movie someone saw and enjoyed, Geocities was able to provide space. A plethora of different sites sprang up from the year Geocities was founded, as "Beverly Hills Internet" in 1995 by Silicon Valley residents David Bohnett and John Rezner. Their idea was to separate their server space into cyber cities comprising the different interests of the users. Political sites could find an address in such neighborhoods as Senate. The user would pick a numbered residence there, such as 6639, and wind up with the address www.geocities.com/Politics/Senate/6639. The graphics consisted of a housing tract with address numbers. The user would click on that house and register the address with Geocities. With the help of Geocities' homepage builder, they would have a site up, and in 1995 that meant using dial-up. Because of the limitations of the technology of the mid and late 1990s, most of the sites had nothing more novel than animated GIF images, and many users would overload with them trying to make an "impact."
Around the time Geocities sold out to Yahoo for--get this--$4.7 BILLION, there were flaws showing the business model. The free space had been increased from 5 megs to 11 megs around 2000, with the small fee of $4.95 per month getting the user 20 megs. Mary Stu's Tavern has been a 20 megs site since then, as those sites did not have to put up with advertising, and we could go crazy archiving the FYI pages and building additional pages while not worrying too much about space. Music is something else. A song can gobble 3 megs in one bite besides usually being protected by copyright laws from unlicensed broadcasting. The idea behind all of this was to provide free space with advertising paying for it. The problem was that people would put up these sites, get bored with them, and not take them down to free up the space. We've linked to Angel Fire sites like this from the Bulletin Board section of the Guestbook Page ("Thanks"). People put up the sites, and leave them to become "grave sites" that just sit there in cyber space, lonely and unwanted, forgotten by their makers. Advertising clients were not getting enough response as no one would visit a lot of the sites either. Ad revenue declined, and this continued after Yahoo--let's face it--grossly overpaid for Geocities.


The header of the Geocities Control Panel. Pages were uploaded from here.

While the Tavern was on hiatus from May 2005 until April 2009, Yahoo/Geocities kept right on going, even through the bursting of the Dot Com Bubble in the early 2000s, but Yahoo can no longer afford to go on offering free space and trying to pay for it with advertising that earns less every year. So, Yahoo is shutting it down, going to a "pay to play" plan totally under Yahoo management. Yahoo wants the small business accounts for monthly fees. The Tavern isn't a real business, and the fees are still not prohibitive, but an attempt to move to Yahoo failed. The Tavern is now located at Lycos' Angel Fire until the time comes for the Tavern to pass into Internet history like some of the sites on the Museum page. Geocities was a great place, no matter what PC WORLD says about the amateurs making terrible personal Webpages. The Webmasters with Geocities sites had trouble shooting forums to pose questions to other users and make suggestions for improving their sites. Suggestions I got there led to an end to colored backgrounds to white, which looked better, was easier for reading, and faster loading under the prevailing dial-up communications.


An early Yahoo! Geocities logo after the highway robbery sale of Geocities to Yahoo for an inexplicable $4.7 BILLION.

I was happy with Geocities. They took good care of this place while I was forced to leave the site fallow for those four years while handling a family crisis. Everything was exactly the way I left it four years earlier. All that was needed was to update the necessary pages and get rid of dead links. When I first signed on, a free newletter was offered. It was called Infobeat. I received it from 1998 until 2005 when some other "Internet consortium" bought the title. Infobeat stopped being an independent news letter, delivered to your e-mail box, and was turned into a mere Web site with no original reporting. All you get now are links to Fox News-dot-com. It's kind of a metaphor for what is happening now to Geocities, which is completely disappearing in a matter of months. The real meaning of all of this is: the era of the free home page service is coming to an end, along with the "early days of the Internet."


The above Infobeat logo appears on a frame on the download page for Microsoft Outlook Express. The ad is very out of date with a link to the old address of Infobeat.

I'll miss the old girl. Geocities took good care of Mary Stu's Tavern, even when I couldn't. We can only hope Angel Fire can do the same for as long as the site remains up on the Web. As of this writing, all seems to be going very well at the new location.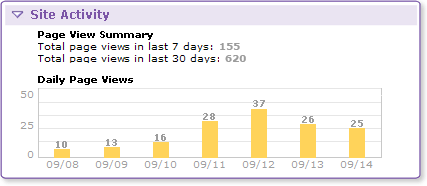 Sample of a Statistics page from a Geocities counter script embedded on each page of a site.