BODY OF WORK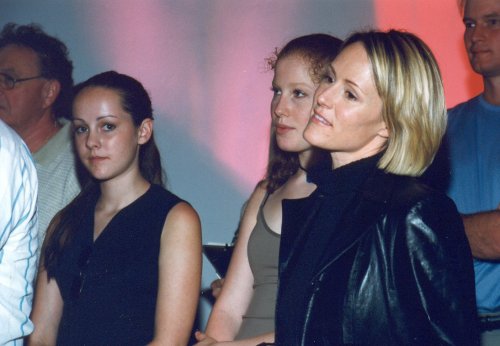 Mary Stuart Masterson with her "The Book of Stars" co-star Jena Malone

This page will set forth the entire body of work of Mary Stuart Masterson, including films, television, talking books, and voice-over narrations for television documentaries. The page will divide her different works into sections, each with the title of the work and a link that will provide additional details.

MOTION PICTURES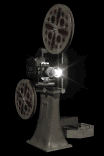 An actress since the age of seven, Mary Stuart Masterson has starred in 21 major and independent films. One has been completed, but not yet released. Once they are released to theaters, this list will be updated. In most of her work, Ms. Masterson fulfills the judgment of a British critic who described her as "a sensitive and engaging leading lady in films. " That's what they mean by "British Understatement."
With the advent of Ms. Masterson now producing films, with "Last Man Running," directed by her former husband, Damon Santostefano, being the first, and also writing screenplays, this section will be separated into the different categories that reflect Mary Stuart Masterson's contributions to each film.


FILMS
ACTING ROLES
CLICK ON A MOVIE TITLE AND GO TO A REVIEW AND OTHER STUFF!

(2019) Daniel Isn't Real

(2019) Tilly & Dorry

(2019) Sid is Dead

(2019) Sarah

(2018) Skin

(2015) As You Are

(2006) The Insurgents

(2005) The Sisters

(2004) Whiskey School

(2002) Leo (Formerly "Leopold Bloom")

(2001) West of Here

(1999) The Book of Stars

(1998) Dogtown

(1998) The Florentine

(1998) Digging to China

(1998) The Postman

(1996) Heaven's Prisoners

(1996) Bed of Roses

(1994) Radioland Murders

(1994) Bad Girls

(1993) Benny and Joon

(1993) Married To It

(1992) Mad at the Moon

(1991) Fried Green Tomatoes

(1990) Funny About Love

(1989) Immediate Family

(1989) Chances Are

(1988) Mr. North

(1987) Some Kind of Wonderful

(1987) Gardens of Stone

(1986) My Little Girl

(1986) At Close Range

(1985) Heaven Help Us

(1975) TheStepford Wives

FILMS
PRODUCER


(2019) Breaking Bread

(2018) The Rest of Us

(2009) Tickling Leo

(2007) The Cake Eaters

(2003) Last Man Running

FILMS
DIRECTOR

(2019) Breaking Bread


(2007) The Cake Eaters

TELEVISION PRODUCTIONS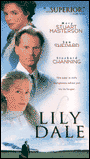 MSM'S Appearances on NBC's Blindspot
(2017) Season 3, Episode 22
--Lepers Repel
(2017) Season 3, Episode 1--
Back to the Grind
(2017) Season 3, Episode 2--
Enemy Bag of Tricks
(2017) Season 3, Episode 3--
Upside Down Craft
(2017) Season3, Episode 4--
Gunplay Ricochet
(2017) Season 3, Episode 5--
This Profound Legacy
(2017) Season 3, Episode 6--
Adoring Suspect
(2017) Season 3, Episode 7--
Fix My Present Havoc
(2017) Season 3, Episode 8--
City Folks Under Wraps
(2018) Season 3, Episode 12--
Two Legendary Chums


MSM's Appearances on CBS's NCIS
(2017) Season14,Episode 9--Pay to Play
(2017) Season 14, Episode 16--
"A Many Splendored Thing"
(2017) Season 14, Episode 17--
"What Lies Above"


(2015) Blue Bloods--Season 6, Episode 2--Absolute Power

(2013) The Good Wife--Season 5, Episode 9--Whack-a-Mole

(2012) Touch--Season 1, Episode 13--"The Road Not Taken"


MSM'S Appearances on the NBC Series Mercy
(2010) Season 1, Episode 17-- There is no Room for You on My Ass
(2010) Sesaon 1, Episode 18--Of Course I'm Not
(2010) Season 1, Episode 19--There is no Superwoman
(2010) Season 1, Episode 22--That Crazy Bitch was Right


MSM'S Appearances on Law and Order: Special Victims Unit (2004--2007)
(2004) Season 6, Episode 9 Weak
(2004) Season 6, Episode 11 Contagious
(2004) Season 6, Episode 12 Identity
(2005) Season 7, Episode 4 Ripped
(2007) Season 8, Episode 16 Philadelphia


(2004) Something The Lord Made: HBO Films

(2004) Blue's Clues: PBS Children's Television

(2002) Gary the Rat: Cable Television Animated Series

(2001) Three Blind Mice: CBS Movie for Television

(2001) On the Edge: Anthology Movie for Showtime Cable Network: MSM Directed the short film "The Other Side"

(2001)The Kate Brasher CBS Network Drama

(1999) Black and Blue: CBS Network Movie-for-Television

(1997)
On the Second Day of Christmas: Lifetime Network Movie-for-Cable

(1996)
Lily Dale: Showtime Movie-for-Cable

(1996) Ken Burns' The West: Eight-part PBS Documentary (Voice over narration)

(1994) Inside the Actors Studio: Bravo Interview Series

(1993) MTV Movie Awards (Presenter)

(1992) Saturday Night Live: Guest Hostess

(1985) Love Lives On: ABC Network Movie-For-Television

(1985) Amazing Stories/Episode: "Go to the Head of the Class"--NBC Television

(1980) City in Fear: Movie for Television

STAGE PRODUCTIONS


(1981) Alice in Wonderland (MSM played the Four of Hearts and the Small White Rabbit)

(1985) Lily Dale (MSM played the title role)

(1987) Been Taken: Ensemble Studio Theater

(1987) The Lucky Spot: Manhattan Theater Club

( 1992) Three Sisters:McCarter Theater, Princeton, New Jersey

(2003) Nine: Broadway Musical

(2004) Cat on a Hot Tin Roof -- Kennedy Center for the Performing Arts

(2004) 110 Stories

(2015) The Little Things

(2016) Good Dirt

TALKING BOOKS AND AUDIO PLAYS
The visitor can find an entire listing of Mary Stuart Masterson's talking books and audio plays at the link below:
AUDIO WORKS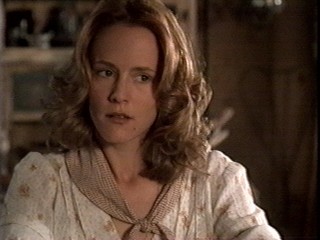 "You want to have a reception here for what kind of Greek Wedding?"