THE 'BURGH
PITTSBURGH, THAT IS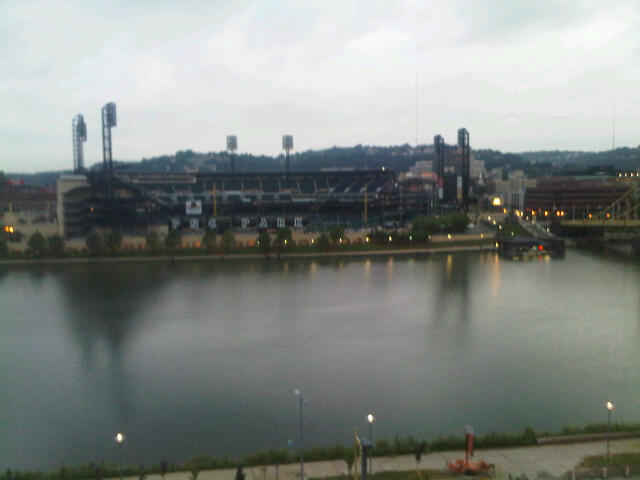 PNC Park, Home of the Pittsburgh Pirates

This past week, I got assigned to a job in downtown Pittsburgh, which is closer than some of the cities and towns in which I usually work. I'm used to all the travel, so it doesn't bother me much, but after awhile it makes you really appreciate those places--and people--who are closer to home. Pittsburgh is about 85 miles from my home in Oil City, so it was a pleasure to spend the week there. While I was going to and from the job site, in the morning or during lunch hour, I snapped a few Blackberry pictures. I even got one out of the office window of a ship in the Gateway Clipper Fleet of tour and dining riverboats that operate on Pittsburgh's three rivers.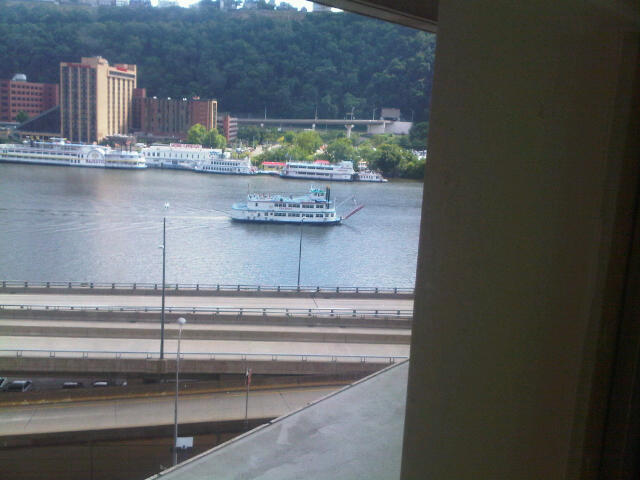 The Gateway Clipper Fleet's Empress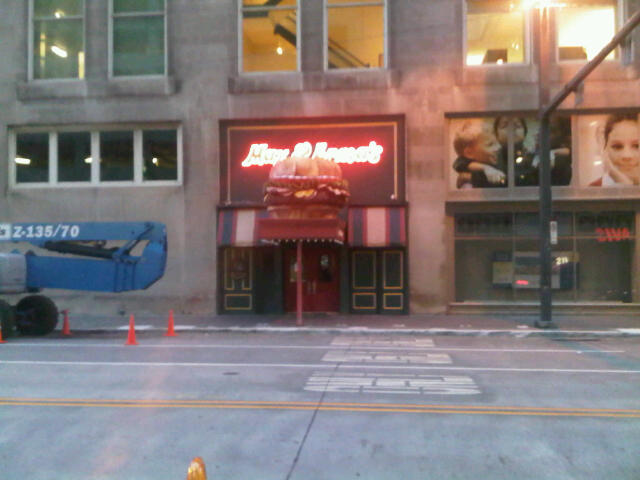 The Giant Hamburger outside Max and Erma's on Stanwix Street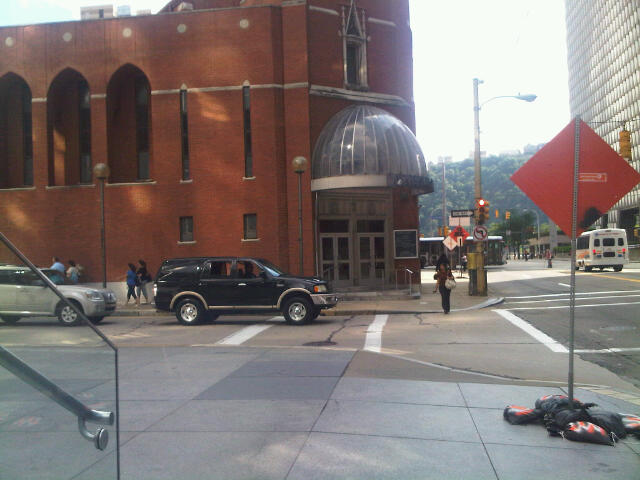 A house of worship on the Golden Triangle, Mary Mother of Mercy, near the site of the first (French) service there.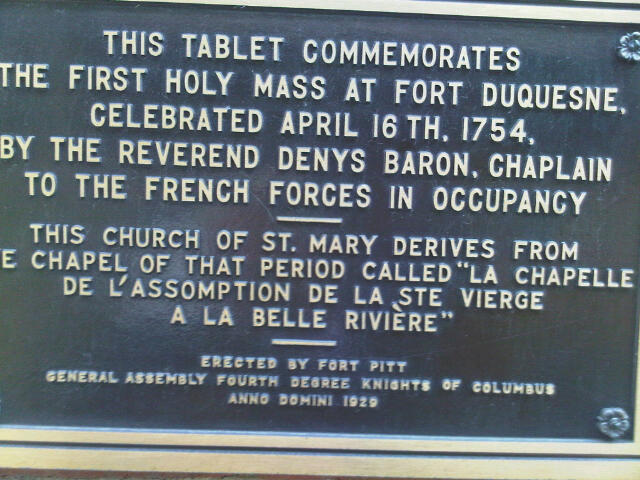 The church's historical plaque

The fountain at PPG place. Some kids were running through it to cool off the next afternoon, but I missed that picture.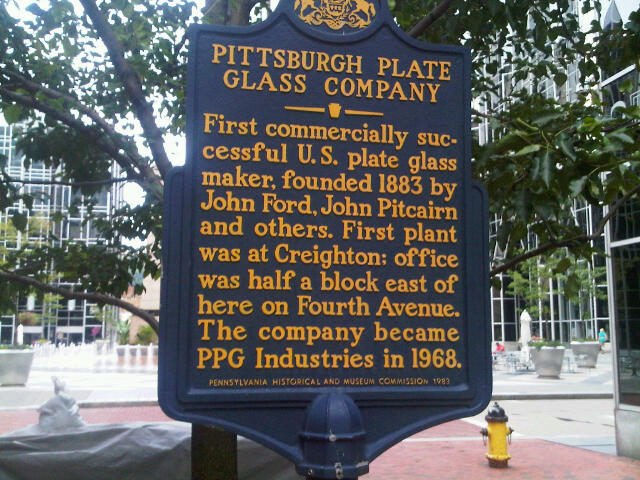 State historical plaque at PPG place.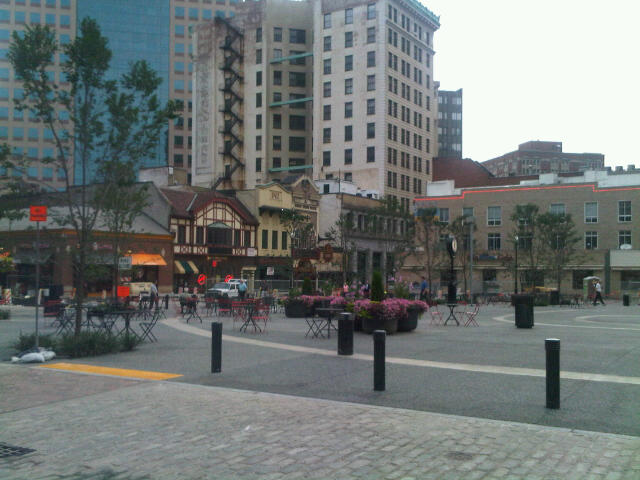 Part of Market Square, near where jazzman Walt Harper used to run Walt Harper's Attic

The Apollo Cafe near Macy's and the City County Building. This is a favorite spot of mine for breakfast or lunch.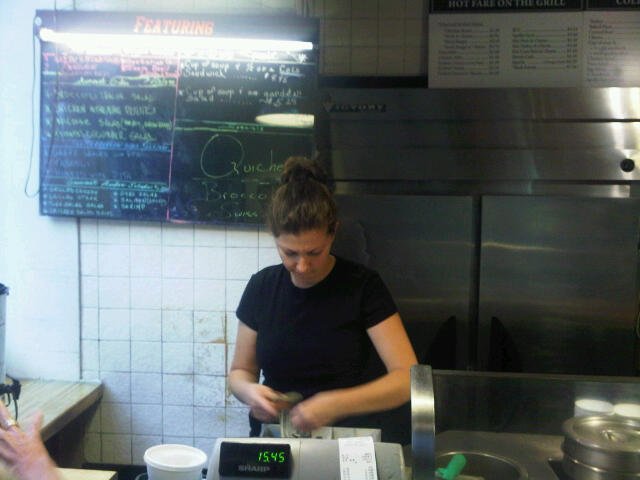 One of the two sisters who are the dedicated owners of the Apollo. I've been acquainted with them for ten years.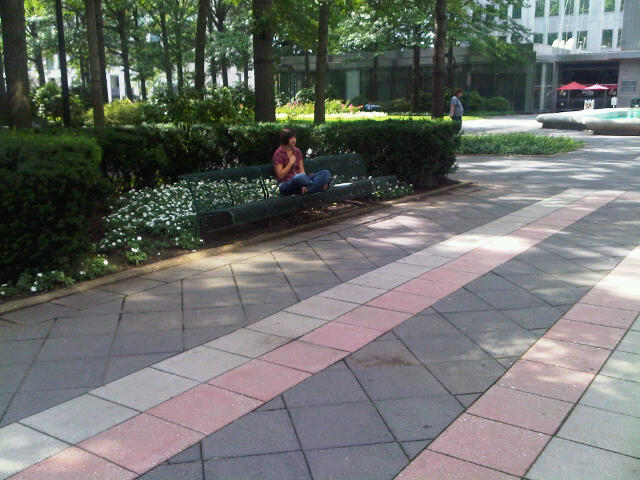 Serenity in a park on Gateway Center.