PHILADELPHIA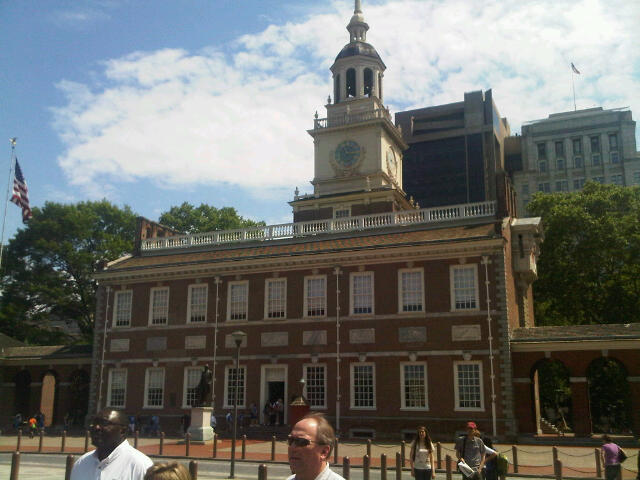 Independence Hall in Philadelphia's "Old City."

Just this past week, from June 13 until June 18, 2010, I attended a continuing professional education seminar in Philadelphia. I've been to the city many times, including a 1995 visit to the hotel we stayed in during the seminar, the Hyatt-at-the-Bellevue, or the old Bellevue-Stratford on Broad Street, which is in the Arts and Theater District. In fact, there is a Walk-of-Fame, that includes what appears to be copper plaques displaying the names of many noted Philadelphia performers in motion pictures, theater, popular music, and television. I took several close-ups of those, but they will have to be posted in a separate display later. Some of my friends were along, including "Peppermint Patty," "Mr. Keith," and many others who have not been mentioned anywhere in the Back Office. When we toured the historic sites, like Independence Hall, Carpenter's Hall, and the Constitution Center, I used my Blackberry to take those photos, so they are displayed first. The Walk-of-Fame display will have a plaque and a photo of the subject of the plaque right next to it. I couldn't use the Blackberry for those photos, but an analog camera as the Blackberry was losing its charge and I forgot to pack the charger. I did bring enough socks this time!
THE PHILADELPHIA WALK OF FAME PAGE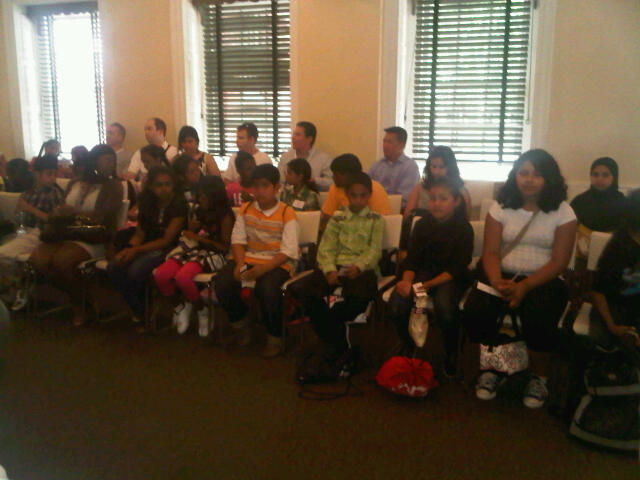 Some students from PS 50 in New York City were at Independence Hall for a tour along with some of their teachers.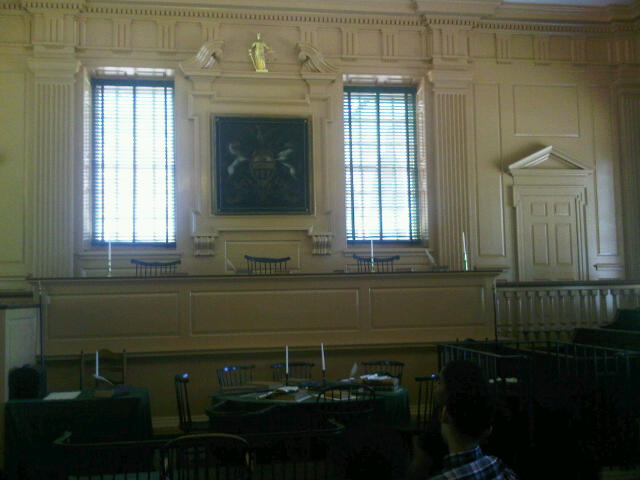 Interior of Independence Hall.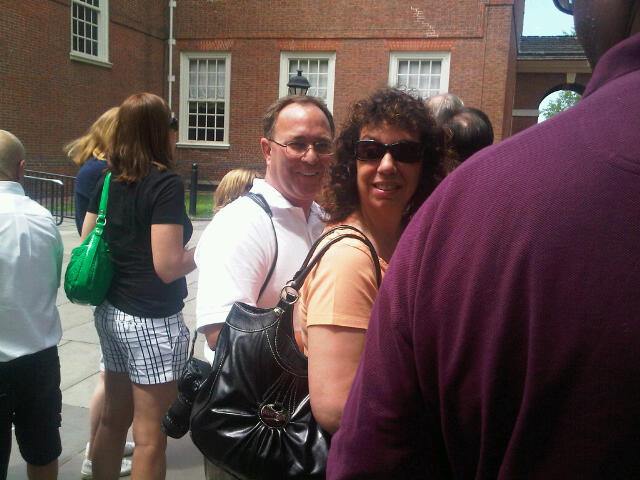 My friend Kathy and her husband.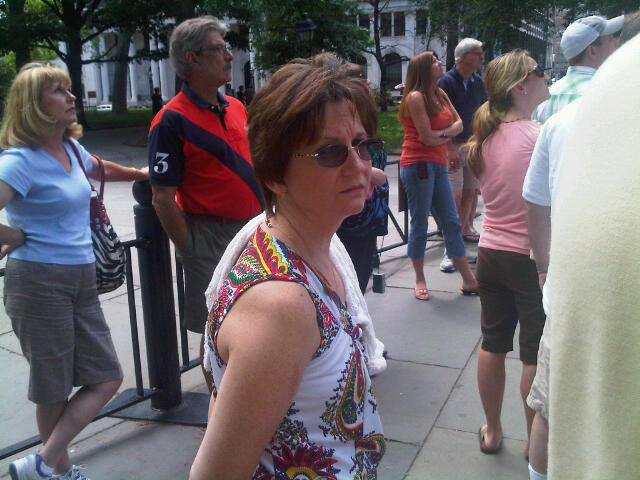 "Peppermint Patty" in a candid shot.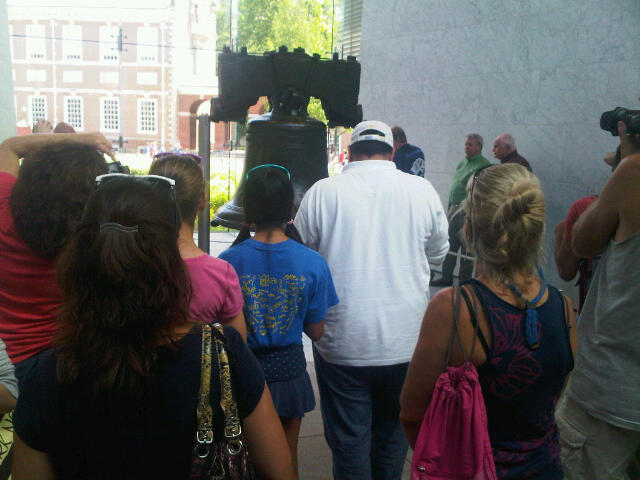 The Liberty Bell surrounded by tourists, as usual.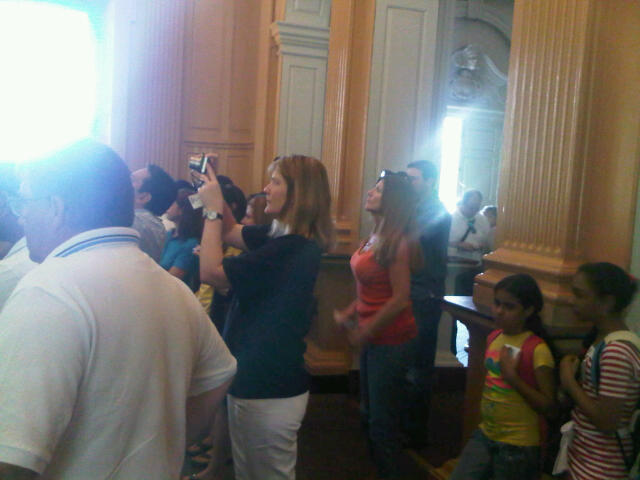 Young woman from North Dakota, a new friend of mine, taking some pictures.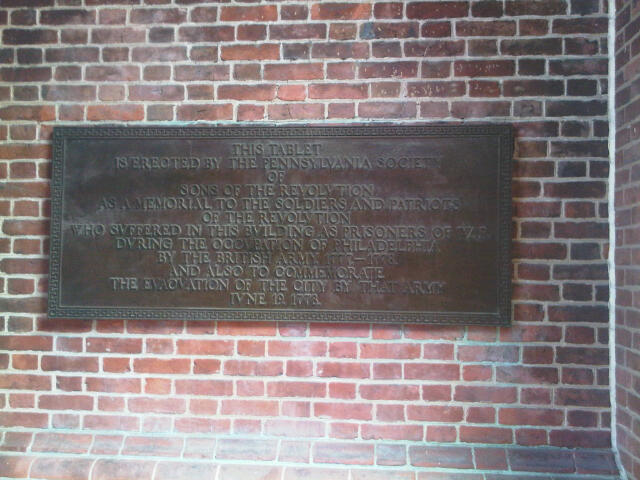 A Sons of the Revolution dedication plaque.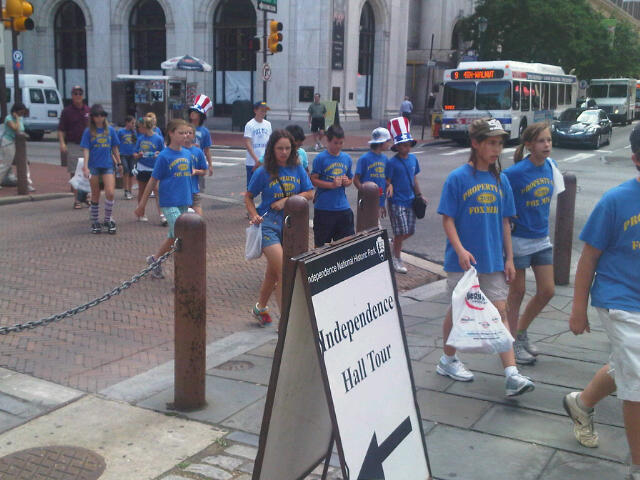 Another group of young people on tour, headed for the Constitution Center. The "Uncle Sam" hats drew my attention.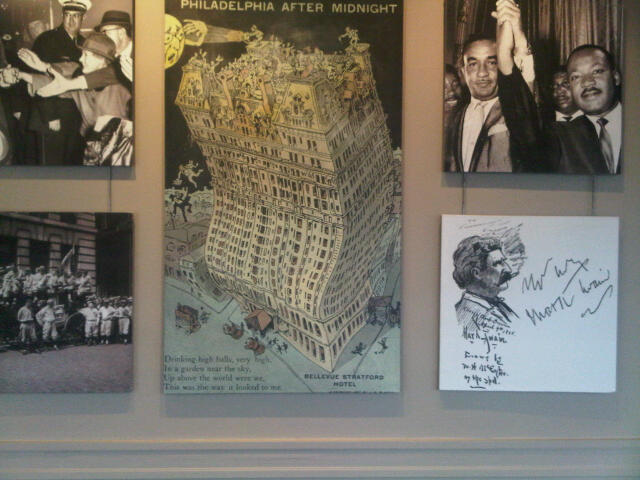 A display near the Nineteenth Floor Restaurant of the Hyatt-at-the-Bellevue Hotel. The cartoon in the center is circa 1907.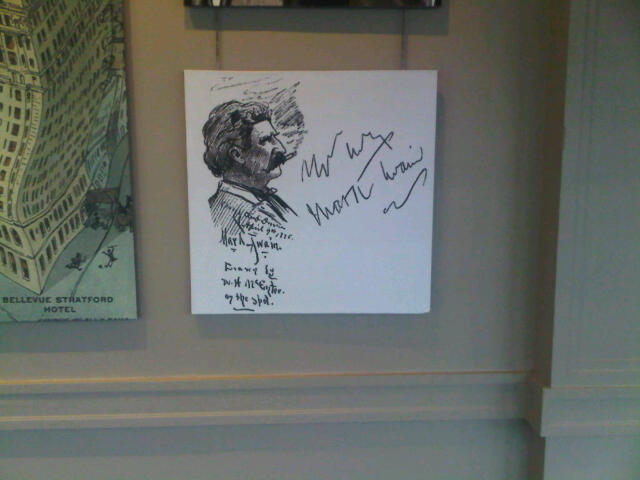 A drawing of Mark Twain which was made in person near the turn of the Twentieth Century, not long before Twain's death.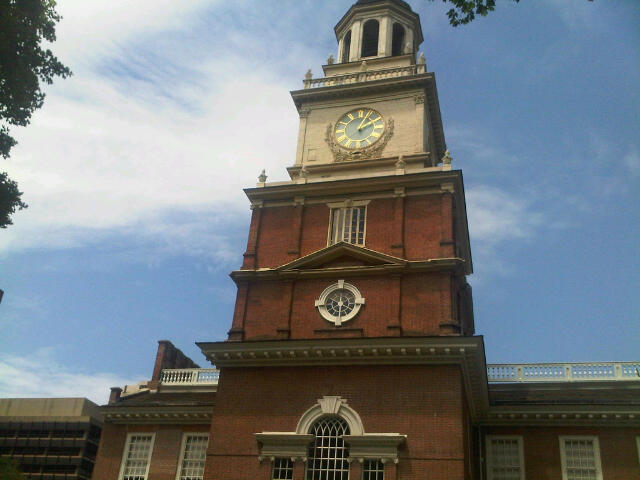 Another view of Independence Hall